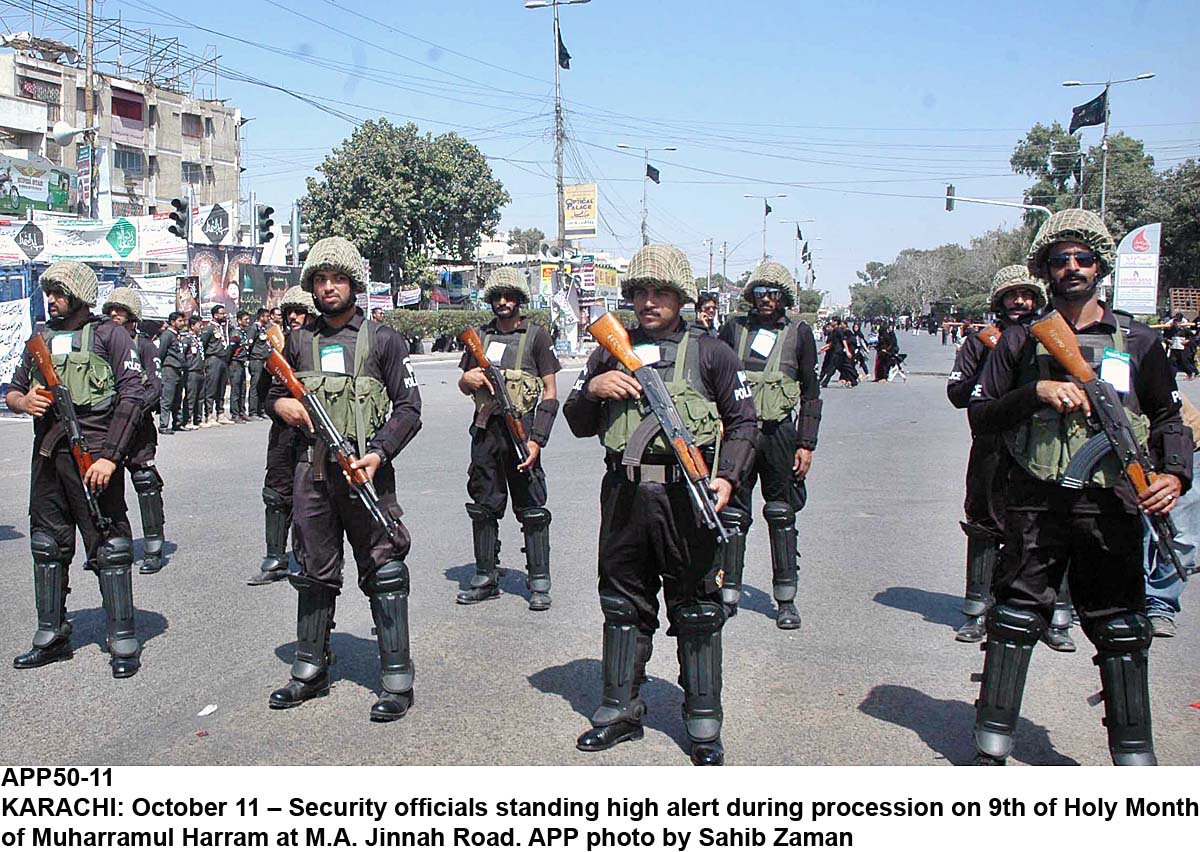 ---
SUKKUR: The Sukkur police killed a 'most wanted and notorious dacoit' and injured another alleged criminal during an exchange of fire in the dense Bagarji forest, some 20 kilometres away from Sukkur Tuesday evening.

The deceased dacoit was wanted in many cases of heinous crimes, including the murder of Bagarji SHO two months ago.

According to the police, an encounter took place between the dacoits and police in the dense forest. After an hour of fierce fighting, the police managed to kill the alleged dacoit, Imdad alias Jadu Jatoi, and injured one of his accomplices.

His other accomplices managed to escape and took away their injured aide with them. The body of the dacoit killed in the encounter was taken into custody by the police.

Sukkur police arrest two men collecting charity for banned outfits

Sukkur SSP Amjad Ahmed Shaikh confirmed the incident and said the deceased dacoit was involved in the killing of Bagarji SHO Subhan Shah among other heinous crimes. He said that another aide of the dacoit, Fauji Jatoi, was killed in the Bagarji forest 15 days ago. According to the SSP, he, too, was nominated in the murder of the Bagarji SHO.

Imdad and Fauji belong to the gang of notorious dacoits, Jagan Jatoi and Wazir Jatoi, said SSP Shaikh, adding that the police are still chasing the dacoits and will hopefully succeed in arresting the injured dacoit.

Imdad was wanted to the Sukkur police in 21 cases of heinous crimes, including murder, robberies and kidnapping, he added.