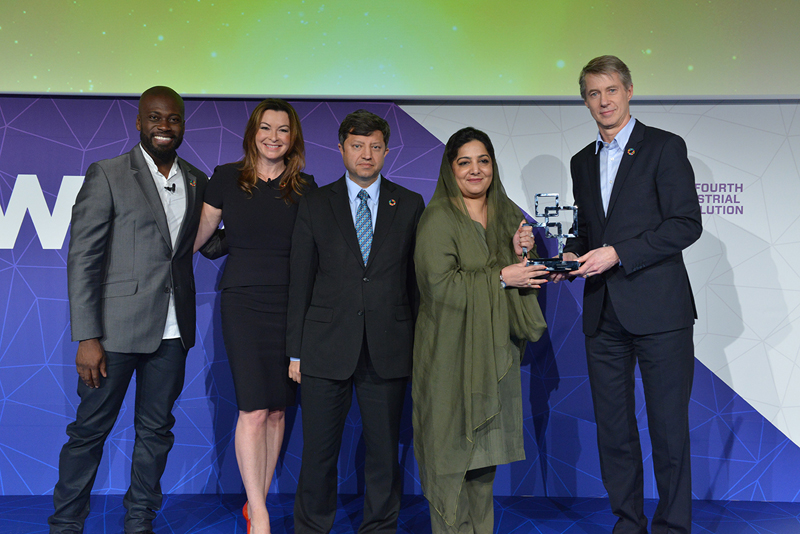 ---
The government of Pakistan was awarded the Government of Leadership award at the GSMA Global Mobile (GLOMO) Awards 2017 during a ceremony held in Barcelona, Spain.

The award was received by the Minister of State for IT and Telecom Anusha Rahman. Speaking at the event, the minister said, "This award belongs to the people of the Pakistan and to the telecom sector industry which is connecting the unconnected in partnership with the government".


The Government of Pakistan wins the Government Leadership Award at #GMA17 #MWC17 pic.twitter.com/UJPfukm1Hw

— GSMA (@GSMA) February 28, 2017


"This award recognises the government's proactive approach to consulting with the industry as it embarks on a series of regulatory reforms, starting with the adoption of the Telecom Policy 2015 to drive further regulatory modernisation in the country," read a statement on the Global Mobile Awards website.

Beyond phones and 5G, mobile world seeks to reinvent itself

Further, the award recognises the government's consistent support for mobile enabled ICT as a development tool, showing that mobile can be central to Pakistan's Vision 2025 goals as well as the achievement of the UN Sustainable Development Goals.

"As ever with far thinking reform, challenges remain, but this award recognises the critical importance of transparency and constructive and open dialogue with industry, as essential elements to the future of every country's policy framework," the statement added.

All uncovered areas to get broadband services by next fiscal year

Rahman is in Barcelona to attend the GSMA Mobile World Congress 2017 and has been invited by the GSMA to participate in the Annual GSMA Ministerial Program 2017 to express views on the emerging technologies shaping the global community.