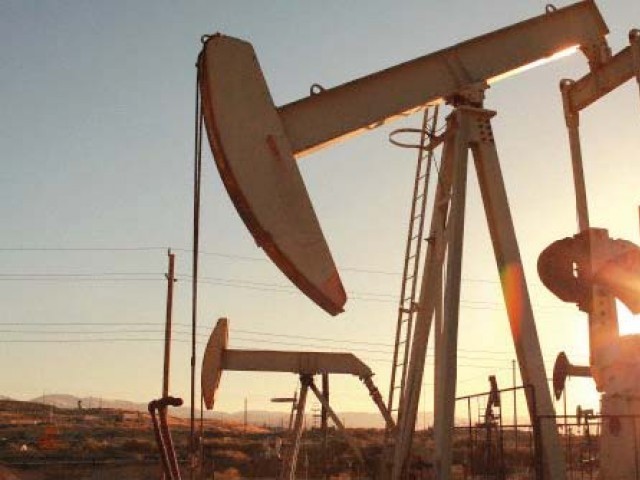 ---
KARACHI: Pakistan Petroleum Limited's consolidated profit dropped 6% to Rs5.40 billion in the quarter ended September 30, 2016 due to downturn in international oil prices, according to a bourse filing on Tuesday.

However, the profit was higher than street consensus.

The company sold higher quantities of oil and gas during the quarter under review. However, their sales on lower prices in line with the benchmark Arab Light Crude earned the company lower sales proceeds and net profit.

The company had booked a profit of Rs5.75 billion in the same quarter in 2015.

Earnings per share reduced to Rs2.74 from Rs2.92 in the corresponding period.

Its share price lowered 0.23% or Rs0.41 to Rs174.59 with a volume of 408,500 shares.

Nabeel Khursheed, an analyst at Topline Securities, said, "lower oil prices during the outgoing quarter (Arab Light Crude down 14% year-on-year to $43 per barrel) affected PPL's net sales which declined by 9%." PPL's oil and gas volumes crawled up by 2% each year-on-year basis in the quarter. "Oil reached 13,500 barrels of oil per day (bopd), while gas volume stood at 850-million cubic feet per day (mmcfd)."

"Cumulative uptick in volume was on account of improved production from Tal block (+4.5% YoY) and Sui field (+4% YoY)," said Khursheed.

Earnings fared better than expectations on the back of lower field charges, which were down 20%. To recall, PPL booked higher field expenditures last year owing to increase in seismic acquisition cost in respect of Sadiqabad, Shah Bandar, Bela West, Naushahro Feroze, Khipro East and Ghauri blocks. This same reason led to abnormal growth in profitability of 243% on sequential basis, despite 10% decline in net sales.

"We flag delay in realisation of higher sui field price, volatility in international oil prices, delay in key projects, significant exploration & development cost and unexpected field shutdown as key risks for PPL," he said. A company handout added Annual General Meeting of PPL on Tuesday approved a final cash dividend of 35% on ordinary shares and 7.5% on convertible preference shares for the fiscal year ended June 30, 2016.

Published in The Express Tribune, March 1st, 2017.

Like Business on Facebook, follow @TribuneBiz on Twitter to stay informed and join in the conversation.