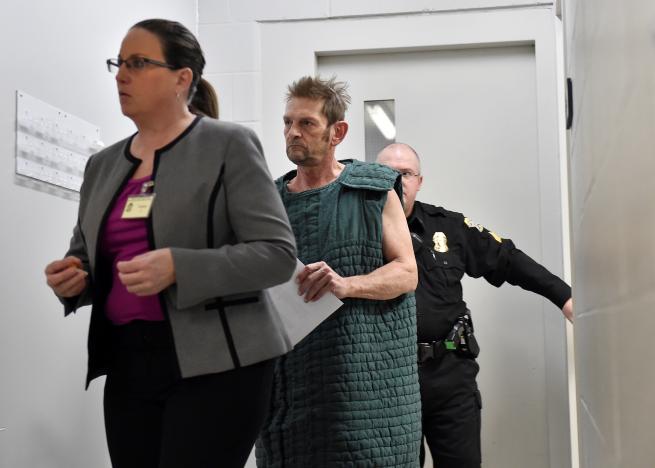 ---
The deadly shooting of an Indian engineer and wounding of his co-worker last Wednesday at a bar in Kansas is being investigated as a hate crime, the Federal Bureau of Investigation said on Tuesday.

Srinivas Kuchibhotla, who was killed, and Alok Madasani, both 32, worked as engineers at US company Garmin, which makes navigational devices. They were at Austins Bar and Grill in Olathe, a Kansas City suburb, when the shootings occurred.

India demands 'strongest action' from US after Kansas killing

Another man, Ian Grillot, was wounded when he chased after the accused gunman, US Navy veteran Adam Purinton, 51, who has been charged in the shootings.

Purinton's attorney, Michael McCulloch, could not be reached for comment.

"Based upon the initial investigative activity, the FBI, in conjunction with the US Attorney's Office and the Department of Justice Civil Rights Division, is investigating this incident as a hate crime," the FBI said in a statement.

The agency said it would work with the Olathe Police Department and state and local partners regarding the investigation.

The Kansas City Star newspaper reported that at least one bystander said Purinton shouted "Get out of my country" before opening fire.

The shooting received international attention and in India some suggested on social media that a climate of intolerance in the United States had been fueled by President Donald Trump's statements on immigration.

White House spokesman Sean Spicer said on Friday that it was absurd to link the killing to Trump's "America First" stance.

On Tuesday, the White House said it was looking more like the shooting was based on race.

"As more facts come to light and it begins to look like this was an act of racially motivated hatred, we want to reiterate that the president condemns these or any other racially or religiously motivated attacks in the strongest terms," White House spokeswoman Sarah Sanders told reporters.

The Indian Embassy in Washington previously expressed concern to the US government over the shooting and requested a thorough investigation. Officials there could not be reached for comment on Tuesday.

Purinton was arrested hours after the shooting at an Applebee's restaurant in Clinton, Missouri, about 80 miles (130 km) south of Olathe.

According to a recording of a 911 call made by a bartender at the Applebee's, Purinton said he needed to hide because he had killed two Iranian men, local NBC affiliate KSHB-TV reported.

On Tuesday, Grillot, 24, who is being treated at a Kansas City hospital with gunshot wounds to his hand and chest, told a news briefing that Purinton told him before the shootings that he was surprised Grillot was standing up for two foreigners.

Over $500,000 raised in donations for Indian man shot dead in US

Grillot said he helped escort Purinton out of the bar about a half hour before the shooting. "He was saying, 'You're going to stick up for them and not me?'" Grillot recalled. Grillot was later shot when he tried to pursue Purinton.

Dozens of people gathered in the Indian city of Hyderabad on Tuesday for the funeral of Kuchibhotla.