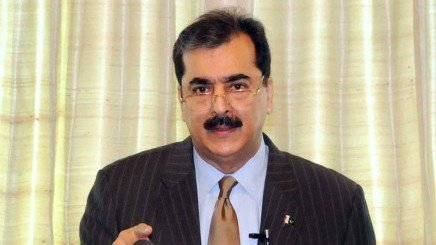 ---
ISLAMABAD: Prime Minister Syed Yousuf Raza Gilani reiterated his commitment for accountability without political victimisation and promised to look into an opposition party's allegations that its workers and leaders were being victimised in Sindh.

Speaking in the National Assembly on Friday, Gilani said his government did not believe in such tactics and he would make sure that the provincial assembly probed the matter. The allegations were levelled by Pakistan Muslim League- Q's chief whip Riaz Hussain Pirzada. "We are proud of our national reconciliation politics. There is no political prisoner in any jail. I will constitute a committee today to address the grievances," said the premier.

On a point of order, Riaz Hussain Pirzada said that politicians belonging to his party from Sindh, including Shafqat Sherazi, were being victimised. Pirzada warned that the PML-Q would boycott the assembly's budget session if the trend continued. This session of the National Assembly session proved remarkable for the fact that it featured some fiery People's Party stalwarts criticising President Asif Ali Zardari while other lawmakers of the party expressed concern in veiled terms over government policies.

Another aspect of the two-week-long session was the lack of interest of both treasury and opposition legislators in a debate on the last month's address to the joint sitting of parliament by President Zardari, making it a dull affair. At least three PPP stalwarts vented their 'frustration' over how Mr Zardari was handling the party and particularly on an ongoing 'vague' probe into the 2007 murder of former premier Benazir Bhutto. It was none other than Member National Assembly (MNA) Nawab Yousuf Talpur, a close associate of Bhutto but now sidelined by Zardari, who put forward a demand for quizzing those who left behind their murdered leader and 'ran away' in a backup car from the site.

On Tuesday, Nawab Talpur urged Prime Minister Yousaf Raza Gilani to question everyone who was supposed to be with Benazir Bhutto at the time of her assassination. He said that all these people were "now serving as close aides of President Zardari and have never been questioned" by any international or domestic investigation agency. Although there have been some muted voices in the past demanding the same, this is the first time that someone held in such a high esteem in the PPP like Nawab Talpur has publicly called for looking into events leading to the murder. The next day, the beleaguered president was criticised again.

This time on how he was handling the affairs of the ruling PPP. This too and by Zafar Ali Shah, another party stalwart who is as much respected as Nawab Talpur himself. Mr Shah was so blunt that he accused his own party of turning the country into a 'banana republic'. He specifically expressed concern about the way Zardari was handling the PPP through a coterie of close associates – the so-called core committee. Then on Thursday, Sher Muhammad Baloch, another old party loyalist from Karachi, went into action.

His comments reflected even a higher level of frustration with the party hierarchy which stayed intact despite having been plunged into crisis several times during the life of Benazir Bhutto. "We are not able to confront people in our constituencies. They ask us when will the promises we made before the elections be fulfilled. We have no answers."

Published in the Express Tribune, May 15th, 2010.
COMMENTS
Comments are moderated and generally will be posted if they are on-topic and not abusive.
For more information, please see our Comments FAQ