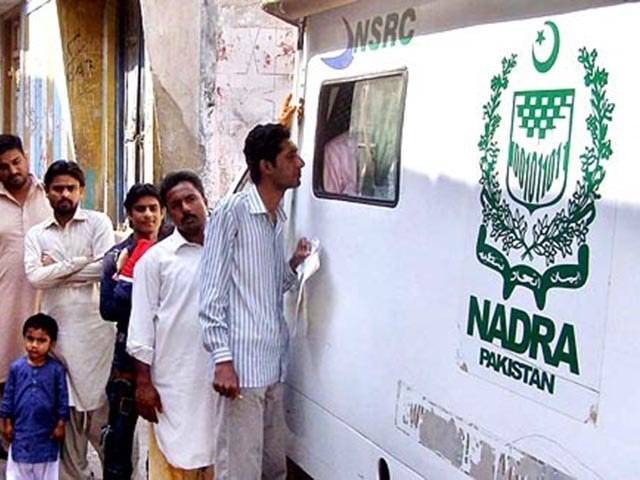 ---
ISLAMABAD: National Database and Registration Authority (NADRA) justified charging expatriates 'an exorbitant fee' for the issuance and cancellation of Pakistan Origin Card (POC).

NADRA submitted a reply in the apex court in suo motu case over the complaint of Overseas Pakistanis, who stated that the POC fee was unnecessary and caused financial burden on them. They pointed out that they had been paying $100 to NADRA for preparation of the POC. The fee has now been increased to $150.

CJP takes notice of alleged exorbitant NADRA fee

In case of cancellation, they said, NADRA charges expats a sum of Rs31,500. This increase is discouraging overseas Pakistanis from applying for the POC, the complaint said. Taking notice of the matter, the CJP on February 11 called for a report from the NADRA chairman.

Later, a two-page report was submitted by NADRA, wherein it was stated that the rise in fee has been made gradually over a period of 16 years in accordance with the visa policy on reciprocal basis. The issuance of POC/NICOP is cheaper as compared to obtaining visa for those overseas Pakistani who surrendered their Pakistani nationality or who have dual nationality.

The report further stated that the price of new chip-based smart ID is comparatively high due to its distinctive features. The new chip based NIC is equipped with 36 security features. The card is made of durable policy carbonated material and can also be used for financial inclusion projects.

It further stated that the card expiry date has also been extended from seven to ten years, which has given an added three years visa free entry in Pakistan to the card holder.

NADRA also launched a website in 2015 through which applicants could apply from their homes instead of visiting the embassy or NADRA centre, says the report.

MasterCard collaborates with NADRA to optimise national ID cards with e-payment functionality

It is also said that the processing time for a fresh application is approximately 22 minutes, while the delivery takes seven to ten working days. Over 23,0000 applicants have successfully used NADRA online application facility till date. A dedicated team of over 200 NADRA staff is working round the clock for the facilitation of the applicants.

However, the SC appeared dissatisfied with NADRA's reply and the bench will look into the matter today (Wednesday). Deputy Attorney General Sohail Mahmood will appear on court's assistance. It is expected that a fresh report will be submitted by NADRA today (Wednesday).

Published in The Express Tribune, March 1st, 2017.