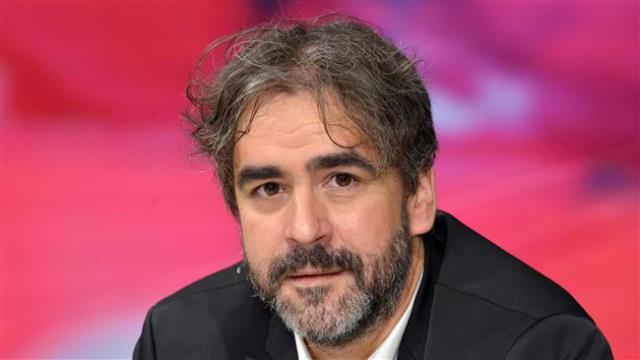 ---
BERLIN: German Justice Minister Heiko Maas on Tuesday criticized Turkey's arrest of a German journalist and said politicians who wanted to visit Germany should respect press freedoms, amid reports of a possible trip by Turkish President Tayyip Erdogan.

Turkey's arrest of Deniz Yucel, a German-Turkish dual national and correspondent for Die Welt newspaper, provoked strong reactions from Chancellor Angela Merkel and Foreign Minister Sigmar Gabriel on Monday.

The issue has further strained ties between the two NATO allies after Ankara's arrests and sackings of tens of thousands of people since a failed July 15 coup, and a federal investigation into possible spying by Turkish clerics in Germany.

Gabriel was expected to make another statement on Turkey on Tuesday evening, the foreign ministry said.

Maas described Ankara's treatment of Yucel as "completely disproportionate" and said its prospects of joining the EU would become "increasingly difficult to impossible" unless it stuck to basic European values.

Merkel in Turkey to salvage battered alliance

"With respect to visits by Turkish politicians in Germany, it is clear that those who want to benefit from freedom of speech here should also safeguard the rule of law and freedom of the press at home," Maas said in a statement.

Protests were planned in Berlin and other cities across Germany, Switzerland and Austria on Tuesday. The French foreign ministry said "it is fundamental that Turkey respects its commitments to the international community regarding freedom of speech, especially regarding the press, which is essential for a democratic society".

Berlin is counting on Turkey to uphold a migrant deal with the European Union under which Turkey prevents refugees from crossing from its shores to Greece.

Islam is not the source of terror: German chancellor

Bild newspaper last week quoted a senior diplomat as saying Erdogan planned to visit Germany in March to rally support among Germany's 1.5 million Turkish citizens in an April 16 constitutional referendum on strengthening the powers of the Turkish presidency.

The foreign ministry last week said it had not been notified of any visit by Erdogan. Turkish Prime Minister Binali Yildirim spoke at a rally in Germany this month during a private visit.

Yucel was detained on Feb. 14 after he reported on emails that a leftist hacker collective had purportedly obtained from the private account of Berat Albayrak, Turkey's energy minister and Erdogan's son-in-law.

On Monday, an Istanbul court ordered Yucel jailed pending trial on charges including propaganda in support of a terrorist organization. He is the first German reporter to be held in a widespread crackdown that has frequently targeted the media.
COMMENTS
Comments are moderated and generally will be posted if they are on-topic and not abusive.
For more information, please see our Comments FAQ