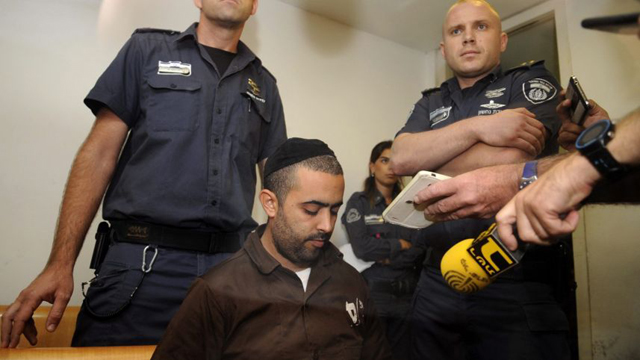 ---
Haifa District Court on Monday sentenced 33-year-old Shlomo Pinto to 11 years in prison for the attempted murder of a fellow Jewish man, whom he mistook for an Arab in a revenge attack. He also was ordered to pay his victim more than $13,000 in compensation.

Israel court sentences soldier to 18 months for killing Palestinian

The incident took place in October 2015. Pinto walked into a local supermarket armed with a kitchen knife, a box cutter, and a hammer. Pinto came across Uri Razkan, a Jewish employee and mistaking him for an Arab, he stabbed him several times in the waist, lower back and shoulder. Razkan suffered moderate injuries.

Pinto's insanity plea was rejected, as he confessed that he was carrying out a 'revenge' attack. He was convicted in December with attempted murder and possession of a weapon with intent to carry out a racist killing.

In court Pinto claimed he was guided by an "inner voice" that told him to perform a "mitzvah," a good deed done from religious duty, Haaretz reported.

Israel municipality approves hundreds of settlement homes in east Jerusalem

Court's documents stated that the defendant thought that by killing an Arab "there would be greater mercy for the Jewish people and he would advance the redemption" of the nation in the eyes of God.

According to AFP, since the latest outbreak of violence between the two nations in October 2015, some 252 Palestinians and 41 Israelis have died.

This article originally appeared in RT.