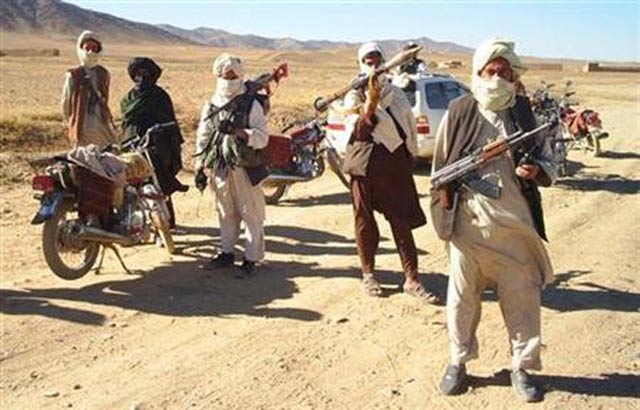 ---
Taliban fighters in the southern Afghan province of Helmand attacked a checkpoint with silenced weapons and hand grenades early on Tuesday killing 12 policemen and stealing weapons and ammunition, officials said.

But a provincial official said that it could be an insider attack as one of the guards was still missing. "An investigation is ongoing to find out if someone from inside has defected to the Taliban and paved the way for this crime," he said.

Senior Taliban commander killed in northern Afghanistan air strike

The attack, in the provincial capital Lashkar Gah, underlined the threat facing Afghan security forces in the opium-producing province, where they struggle to match well-equipped Taliban fighters who now control several districts.

The police killed in the attack had been pulled back from the southern district of Khanshin district which security forces abandoned last year.

"The Taliban attacked a guard with silenced guns and then entered the check post," Helmand deputy police chief Haji Gulai told reporters. "They attacked other policemen with hand grenades and killed all of them. They later took their weapons and ammunition and escaped." he said.

In a separate incident, another 12 policemen were killed in the Marjah district of Helmand after an hour-long gunbattle, Taliban spokesperson Zabihullah Mujahid said.

Five Taliban cadres killed in US drone strike

Taliban fighters now control most of Helmand, including areas in Lashkar Gah. British and US forces suffered their heaviest casualties of the war in the province in years of fighting following the removal of the Taliban in 2001.

Afghan security forces now control less than 60 per cent of the country, according to US estimates, with the Taliban in control of about 10 per cent and the remainder contested between government and insurgent forces.
COMMENTS
Comments are moderated and generally will be posted if they are on-topic and not abusive.
For more information, please see our Comments FAQ