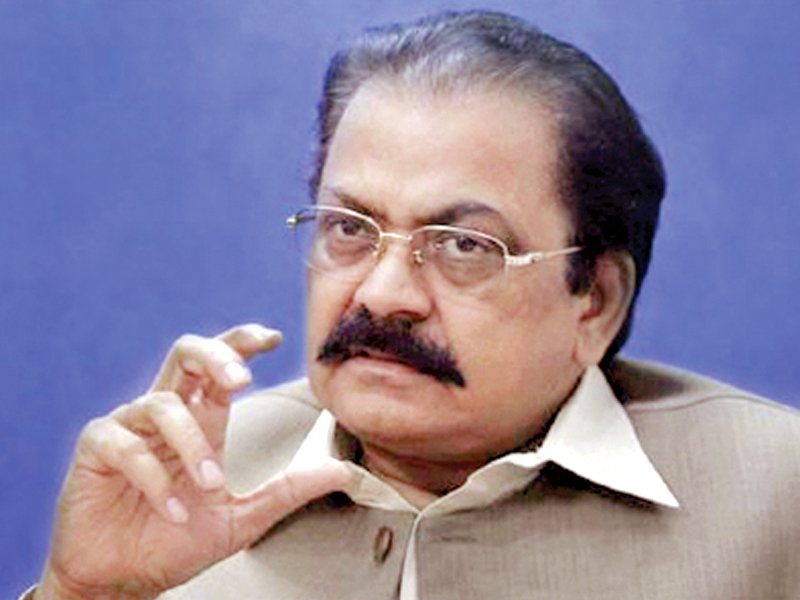 ---
Punjab Law Minister Rana Sanaullah on Tuesday said Pakhtuns have every right to live in Punjab.

"Pakhtuns have the same rights as any other community to live in Punjab and carry out business activities in the province," the provincial law minister said adding that rumours about their victimisation are being spread to politicise combing operations against terrorists.

Speaking to the media in Lahore, the law minister said it was unfortunate that the nation has to face difficulties when operations are conducted to root out terrorist networks.

Punjab draws flak over 'racial profiling'

Sanaullah's statement comes after news about racial profiling of Pakhtuns went viral on social media and activists crticised policies of the Punjab government against the ethnic group.

The minister censured Sindh and Khyber-Pakhtunkhuwa's (K-P) political leaders who he said were "spreading hatred against Punjab to conceal their governments' inefficiency". He said that following the orders of Punjab Chief Minister Shehbaz Sharif, a committee has been set up to supervise combing operations and make sure no one is harassed.

"We will ensure that the sanctity of people and their houses remains protected," Sanaullah added.

PPP denounce Punjab govt targeting Pakhtuns

A controversial ad and subsequent crackdown on the Pakhtuns and Afghan nationals had earned the Punjab government scathing criticism on social media with some calling it 'racial profiling' and 'stereotyping' of one ethnic group.

After the controversy went viral on social media, politicians and lawmakers from K-P jumped into the fray, heaping scorn on the Punjab government for 'demonising' the Pakhtuns and hurting the sentiments of people in K-P.

Lawmakers in the provincial assembly unanimously passed a resolution on Monday against what they called 'racial profiling' of Pakhtuns. The resolution – moved by PPP's Sahibzada Sanaullah – also called upon the federal government to immediately release the Pakhtuns arrested in Punjab and other parts of the country.