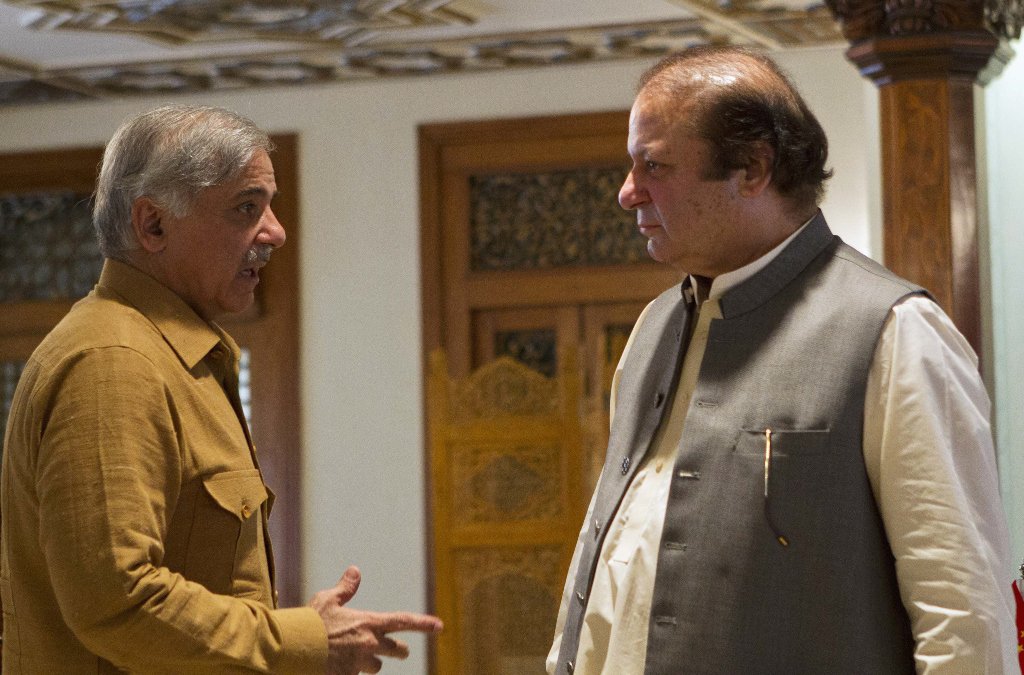 ---
LAHORE: Neither the politics of chaos and anarchy succeeded earlier and nor will it succeed in the future, said Punjab Chief Minister Shehbaz Sharif on Monday.

While speaking during a meeting with MNA Najaf Abbas Sial and former lawmaker Qaisar Amin Butt, he said the people who wanted to create hurdles in the journey of progress and prosperity of the nation had become isolated politically.

"People of Pakistan only want development, prosperity and peace," he Shehbaz said. "The country has been put on the road to progress under the leadership of Prime Minister Nawaz Sharif."

The chief minister said that selfless service to the people was the agenda of Pakistan Muslim League-Nawaz and this journey of public service was going forward as a mission.

"Resources are the trust of the nation and each and every paisa is being spent on public welfare projects honestly," he said. "Transparency, quality and speed have been ensured in the projects."

Shehbaz said the projects of PML-N government were unprecedented in ensuring transparency and it was the first time that national resources of billions of rupees have been saved in the projects.

The chief minister vowed he would continue selfless services to the people throughout his life.




Saaf Pani project

While presiding over a meeting on Monday, CM Shehbaz said the government had taken important decisions and devised an effective strategy to make Saaf Pani programme a success. In the first phase, 37 tehsils of South Punjab will benefit from the scheme while its scope will be expanded to other districts later.

With the implementation of the programme, non-functional water schemes would also be restored, he said, adding the project would be initiated at a speedy pace to provide potable water to people.

"The Saaf Pani project is an excellent example of public welfare programme therefore special focus will be given to it," he said.

Shehbaz directed the Saaf Pani Company to select the best human resource on merit for capacity-building and viable recommendations be presented for the restoration of non-functional rural water schemes.

"Clean drinking water is the basic right of every citizen and Punjab government is working on this programme to ensure that right," he added.

Published in The Express Tribune, February 28th, 2017.