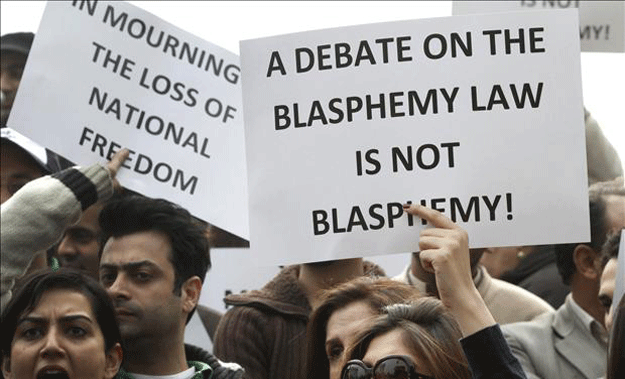 ---
ISLAMABAD: The top court has acquitted a man accused of desecrating the Holy Quran, four years after he was thrown in jail.

A three-judge bench of the apex court headed by Justice Asif Saeed Khosa has set aside the Balochistan High Court order awarding life imprisonment to Khuda Bukhsh.

Earlier, a trial court had also given him the same punishment. The case was registered in Jaffarabad in 2010.

The bench observed that the courts gave punishments without considering all the evidence.

'Desecration of Quran: Man given life sentence




Last year, a sessions court in Karachi sentenced on Monday a man to life imprisonment after convicting him of 'desecrating the Holy Quran' nearly two years after the trial began.

According to the prosecution, the accused was hired to transport and dispose of damaged pages of the Quran, but he threw them in a drain.


COMMENTS
Comments are moderated and generally will be posted if they are on-topic and not abusive.
For more information, please see our Comments FAQ