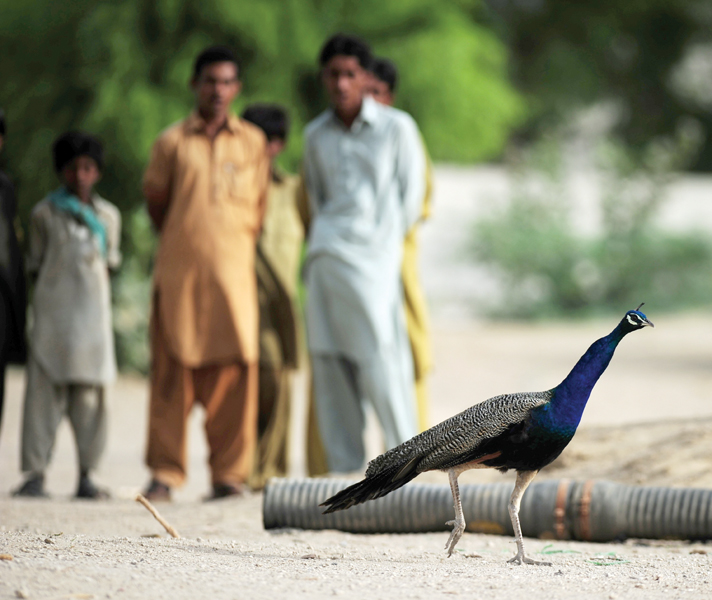 ---
NAGARPARKAR/ MITHI, THARPARKAR: Over 50 peacocks have died, in the span of two days, due to the fatal Newcastle disease, locally known as Ranikhet -- a contagious avian disease --  in the Tharparkar district. Scores continue to suffer from the disease.

Berardeda village of Tharparkar's Nagarparkar tehsil and Bagho Jonejo village in Mithi tehsil have been affected by the Ranikhet disease, explains an Express News report.

Approximately 11 peacocks were killed in the two villages on Monday, taking the number of peacocks killed due to the contagious disease to 55 in two days.

Wildlife dept restricts Qataris from hunting in Tharparkar

Wildlife officials have remained unable to prevent the disease from spreading. According to experts, peacocks suffering from 'Ranikhet disease' experience swelling of the neck and secretion of water from the mouth, they experience dizziness, stiffness, stop eating and drinking, and die within three days.

A number of factors, including environmental changes and a shortage of food and water, could have contributed to the weakening of the immune system of the peacocks, leading to death.

While hundreds of peacocks die every year, remedial measures have yet to been taken by officials to prevent the spread of this disease.