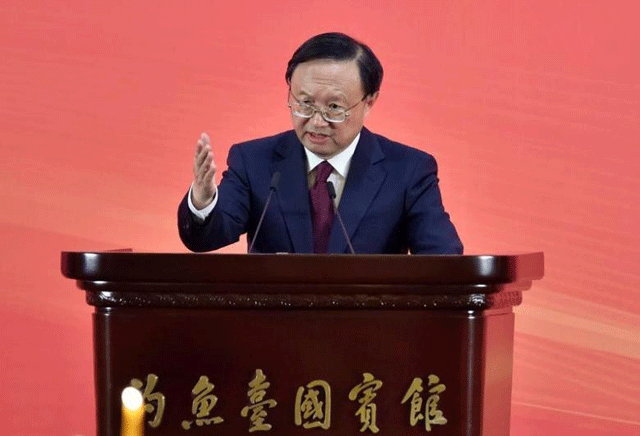 ---
China's top diplomat will visit the United States this week, the most senior Chinese official to do so since President Donald Trump took office on January 20, state news agency Xinhua said.

State Councilor Yang Jiechi would visit the United States on Monday and Tuesday, Xinhua said in a report published late on Sunday that quoted foreign ministry spokesman Lu Kang.

Yang outranks China's foreign minister.

The visit follows a phone call between Yang and US Secretary of State Rex Tillerson last week, during which the two affirmed the importance of a constructive US-China relationship.

Beijing warns Trump: One China 'not negotiable' Beijing

It was the latest step by the world's two largest economies to try to put relations back on an even keel after a rocky start following Trump's November election victory.

Trump angered Beijing in December by talking to the president of Taiwan and saying the United States did not have to stick to the "one China" policy, under which Washington acknowledges the Chinese position that there is only one China, of which Taiwan is a part.

Trump later agreed in a phone call with Xi to honour the "one China" policy in a diplomatic boost for Beijing, which vehemently opposes criticism of its claim to self-ruled Taiwan.

Xinhua quoted a researcher at a government-backed Chinese think tank as saying a discussion of when and where Trump and Chinese President Xi Jinping would meet first would be on the top of the agenda.

It said Yang's visit would coincide with the 45th anniversary of President Richard Nixon's ice-breaking visit to China in 1972, which paved the way for Beijing and Washington to establish diplomatic ties in 1979.