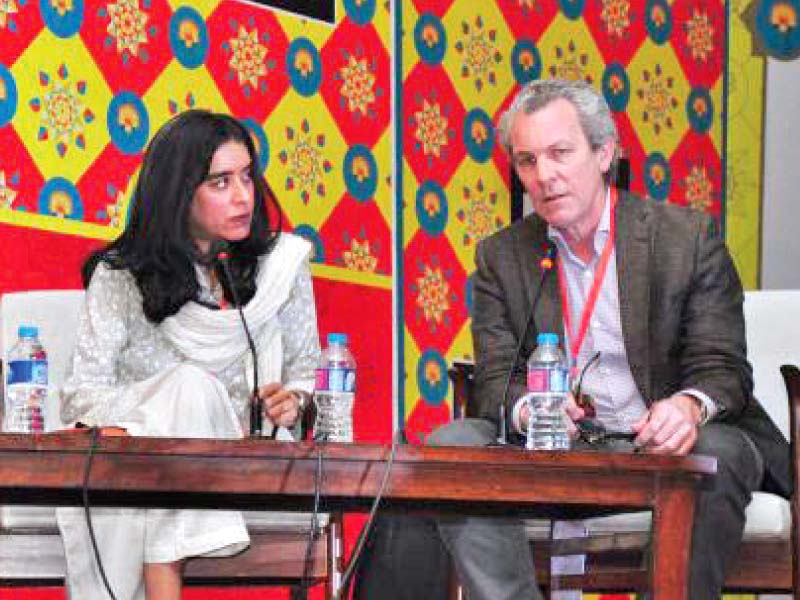 ---
LAHORE: Elegy, one of the oldest genres of literature, is a combination of different forms of poetry. Though it is popular in different cultures, regions and religions, it has special significance for Muslims due to the way it is used to narrate the Battle of Karbala: one of the greatest tragedies in the history of mankind.

These remarks were made by eminent speakers, including Zehra Nigah, Arfa Sayeda Zehra and Syeda Saiyidain Hameed while speaking at the Lahore Literary Festival (LLF) session called 'Elegy Writing' on Saturday. The session was moderated by Tahira Naqvi, who travelled from the US to attend the festival.

Highlighting the historic significance of elegy writings, Arfa said that historically, elegy was introduced by Arabs. Later, it traveled to Iran and reached the subcontinent.




Elegy writings about the Karbala tragedy had created a new genre in Urdu and Hindi literature. "It had romance, idealism and lessons for life," she said, adding though elegy writings were one of the most popular genres of literature in the subcontinent, several of those on civilisations were popular in the western world too.

Tahira underlined elegies were one of the oldest forms of poetry. Initially, intellectuals and poets had chosen this genre to highlight important historic events. When it came to the subcontinent, poets and writers adopted this style to depict the Karbala tragedy, she added.

Muslims had associated great religious affection with elegy writing. Especially in the month of Muharram, elegy work is recited at public gatherings in almost all Muslim societies.

Tahira highlighted that it was a unique form of writing which had the sweetness of ghazal (lyrical poems), flavour of musadas (alexandrine) and rich symbolism.

"A little change in reading style can change the meaning and expression," she said as she recited a few verses to further elaborate the reading style.

Indian intellectual Syeda Saiyidain Hameed revealed that elegy writings on the Karbala tragedy were equally popular and well-regarded among Hindu and Sikh communities, especially during Muharram. "No matter what your religion is, everybody acknowledges the Battle of Karbala was one of the biggest tragedies in the history of mankind."

Session moderator Tahira said American Muslims were trying to translate elegy writings into English so their new generation could read, recite and understand the true meaning and keep traditions alive.

Published in The Express Tribune, February 27th, 2017.
COMMENTS
Comments are moderated and generally will be posted if they are on-topic and not abusive.
For more information, please see our Comments FAQ