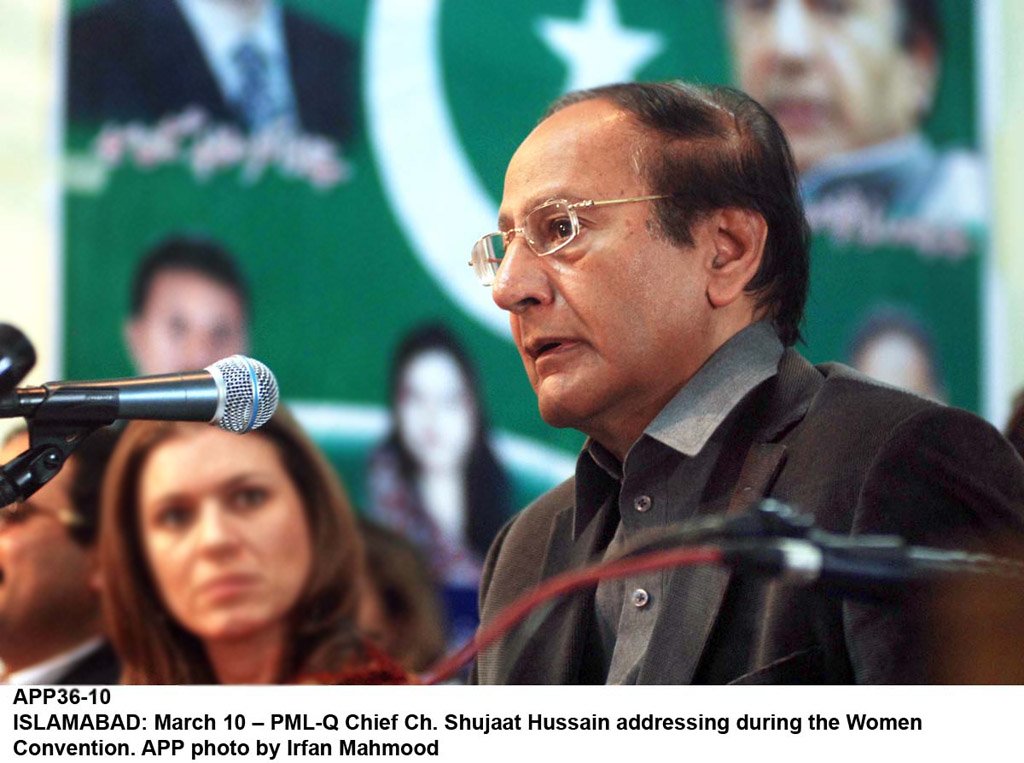 ---
LAHORE: Pakistan Muslim League-Quaid (PML-Q) President Chaudhry Shujaat Hussain has announced the party would participate in All-Parties Conference (APC) called by the Pakistan Peoples Party (PPP) over the extension I regime of military courts. After a meeting with a PPP delegation on Sunday, Shujaat said whenever he was invited over any matter pertaining to the country, the nation or its people, he would never stay put.

"My party will attend this meeting to help evolve consensus over military courts bill as the ruling party has made the military courts bill controversial by amending it on its own," the PML-Q chief said.

He said he had suggested that word 'educational institutions' be used instead of 'madaris' in the bill for setting up military courts but his suggestion was rejected and afterwards a heavy price was paid in the form of surge in terror attacks.

Published in The Express Tribune, February 27th, 2017.