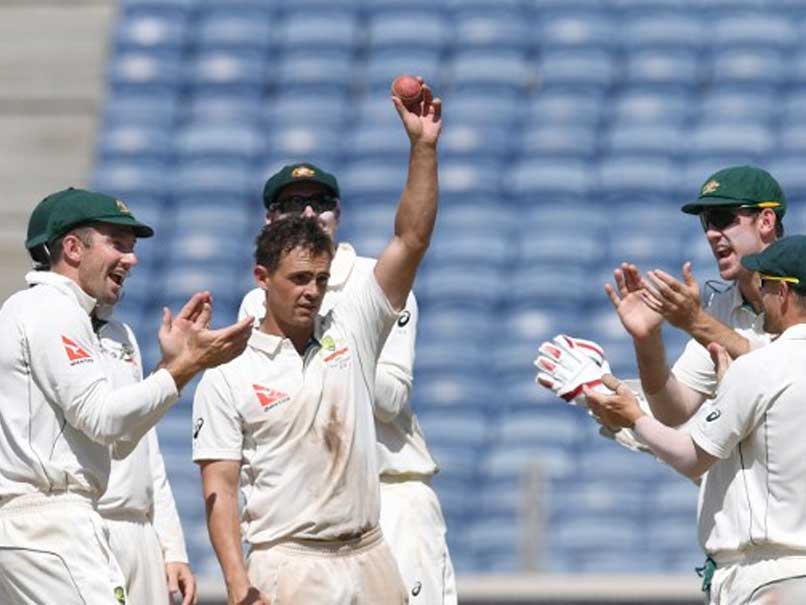 ---
SYDNEY: Steve O'Keefe gave a 'superhero performance' in Australia's stunning three-day first Test win to change the landscape of their series in India, Australia's media said on Sunday.

Left-arm spinner O'Keefe, known as SOK, captured the identical figures of 6-35 in both innings to spin Australia to a massive 333-run win over Test cricket's top-ranked team on a viciously turning track in Pune on Saturday.

It was Australia's first Test win in India since 2004 and ended the hosts' unbeaten streak of 19 Tests in the opening match of the four-Test series.


Smith, Kohli both certain India will bounce back


O'Keefe was hailed as a hero along with skipper Steve Smith's fighting first century in India and his 10th as Australia's captain.

"Steve O'Keefe led Australia to one of its greatest Test victories on Indian soil with a superhero performance that rewrote the record books and humiliated the shell-shocked hosts inside three days," said the Sun-Herald. "Australia will head to Bangalore for the second Test with genuine belief they can pull off what only a few days ago seemed like mission impossible and win just their second series on these shores since 1969."

The newspaper said such was the crushing nature of Australia's victory that it has changed the landscape of this series.


Australia end India's 19-match unbeaten streak


The Australian newspaper said it was a triumph India's billion-plus people didn't see coming.

"History has been made. Australia have won its first game in India in almost 13 years. O'Keefe has put his name on an honour board among the very best the game has ever seen and India is in shock," said Peter Lalor. "A billion plus people didn't see this coming. A good 20 million plus Australians were of the same mind.  Nobody outside the camp gave Steve Smith's men a chance, but they romped it in. The best bit? They beat the Indians at their own game."

The Sunday Telegraph, meanwhile, said O'Keefe shattered 84 years of Test history on the sub-continent to pilot Australia to one of their most famous victories.


Lyon, O'Keefe turn to two spin greats


"Written off as the worst Australian team to ever tour cricket's most imposing fortress, a great sporting upset is now firmly on the cards," it said. "O'Keefe's extraordinary match haul of 12-70 now stands alone as the best individual figures by an overseas spinner ever in the sub-continent since the first match India played way back in 1933."

Former Australia Test fast bowler Mitchell Johnson tweeted: "And the coach of India says Steve O'Keefe is "Steady." Well done Steady O'Keefe, keep it up."