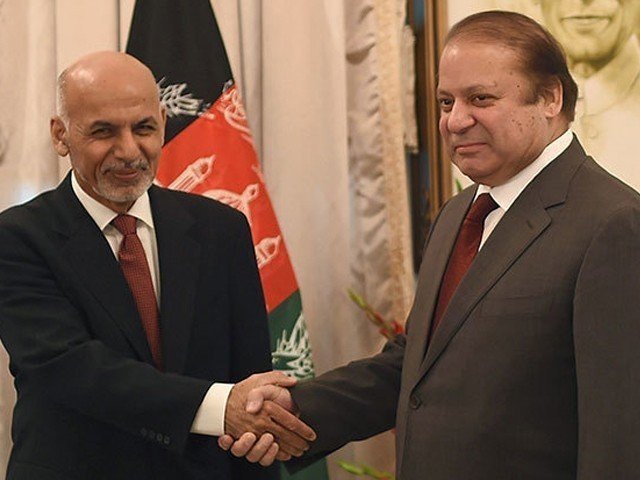 ---
HYDERABAD: Jamaat-e-Islami Ameer Sirajul Haq has called upon the governments of Pakistan and Afghanistan to end all forms of proxy wars.

"Whenever a conflict occurs between Pakistan and Afghanistan, India takes 100 per cent advantage of the opportunity," Haq told reporters in Hyderabad on Saturday.

He expressed the desire for resumption of negotiations and establishment of a harmonious relationship between the two countries. "If anything happens in Kabul, its impact is felt in Islamabad and vice-versa," he said.

Parliament lacks mechanism to fight corruption, says JI chief

The JI chief said the two countries should try to find a convergence of interests. "It is understandable if an event, occurred in tribal areas, is attributed to Afghanistan, but Sehwan Sharif and Karachi are thousands of miles away from Afghanistan," he said, calling upon the law enforcement agencies to acknowledge their weaknesses and negligence.

"The government has expressed its helplessness on the issue of military courts," alleged Haq. He said his party's stance is to strengthen the civilian judicial system by means of legislation and provision of security to the judges. "If government wants to extend the tenure of military courts, then a national consensus should be reached among all political parties."

Regarding the Panama leaks case, he expressed the hope that the judgment will be made against corruption and in favour of the nation. "The nation demands accountability of all thieves," he said.

He said that corruption and terrorism are inevitably linked together. If government wanted to end terrorism, the action should coincide with a move against corruption.

"The financial terrorists sit in the power corridors. The se terrorists have ruined the institutions." He lamented that the organisations like National Accountability Bureau have rendered themselves as servants of the ruling elite.

JI set to launch agitation against govt inaction

Haq reiterated his party's support for inclusion of Federally Administered Tribal Areas in Khyber-Pakhtunkhwa. "We don't want anyone from Islamabad or Peshawar to impose their decision on the tribesmen", he said.

On the subject of population census, Haq asked the federal government to calmly address the apprehensions of Baloch people.

Earlier, the JI chief visited the shrine of Lal Shahbaz Qalandar in Sehwan where a terrorist attack on February 16 killed 90 people.

Published in The Express Tribune, February 26th, 2017.
COMMENTS
Comments are moderated and generally will be posted if they are on-topic and not abusive.
For more information, please see our Comments FAQ