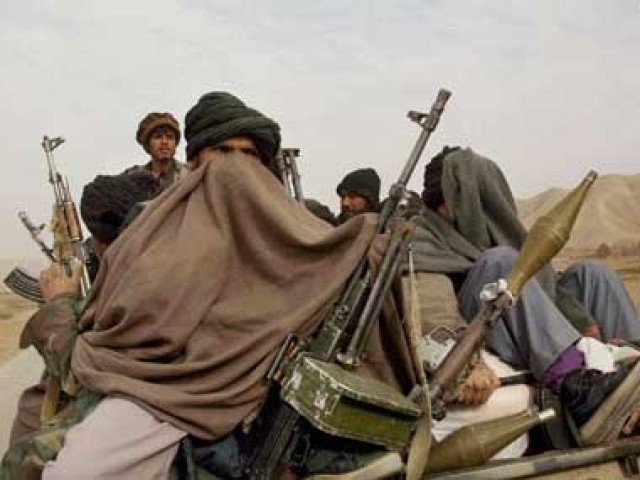 ---
PESHAWAR: The fourth schedule has expanded considerably in the past few years but at least a dozen Tehreek-e-Taliban Pakistan-linked suspects have gone off the radar in Peshawar alone because their Computerised National Identity Card numbers and addresses are unavailable for some inexplicable reason.

Malakand Operation : Top TTP commander arrested

A police official told The Express Tribune that when the authorities started verifying people listed in the fourth schedule they found a dozen TTP leaders untraceable.

"The address of one suspect has been given as Shero Jhangi. There are at least 5,000 houses in that area and there is no further detail or even a CNIC number," he said.

He explained that a person could only be added to the list if his CNIC is available.

"Once the accused were included in the list, they paid the concerned officials to exclude them from the list and that is why some of them are not traceable," he said. This, according to him, has put a question mark on the entire process of listing people as suspect.

Police stations still lack a mechanism to keep those suspects who are traceable under strict vigilance.

"One fourth scheduler reports to the police once or just twice a year as ordered by a DSP which has rendered the entire process futile," he added.

Search operation: Two 'militants' killed in Dera Ismail Khan

He further stated that suspects whose direct involvement has not been proved in terrorism cases are put under a strict watch but there was no uniform procedure to keep a regular check and it was left up to the DSPs to decide, who in some cases give extraordinary concessions to the suspects.

"As the provincial capital, Peshawar is among those cities hit hardest by militancy and if there is no check on the suspects in Peshawar then there is hardly any hope for other districts and far flung cities," he added.

Published in The Express Tribune, February 26th, 2017.
COMMENTS (1)
Comments are moderated and generally will be posted if they are on-topic and not abusive.
For more information, please see our Comments FAQ