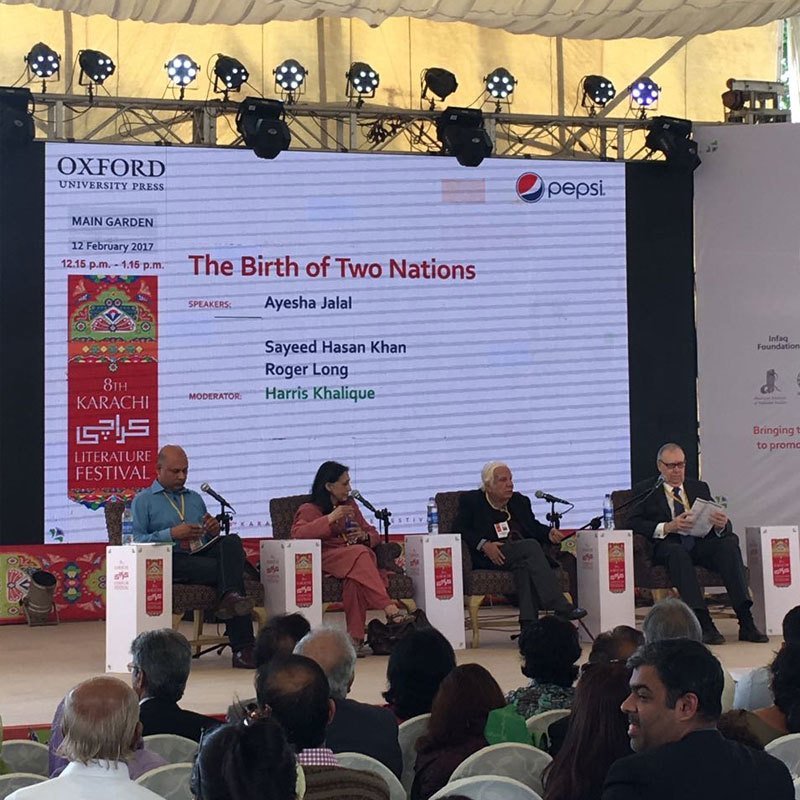 ---
LAHORE: Though Partition laid the foundation of a modern Muslim state in South Asia, the process has continued over the past 70 years, said historian and writer Ayesha Jalal while speaking at the Lahore Literary Festival (LLF) on Saturday.

Her talk titled 'Pakistan at 70' was moderated by Scottish historian and writer William Dalrymple and focused on her book on the Indian subcontinent's division and how the country evolved afterwards.

Ayesha believed that Quaid-i-Azam Muhammad Ali Jinnah wanted a very different Pakistan than what it had become today. Pakistan and Pakistanis, she added, have been facing all the challenges bravely and with perseverance.

Through book, author tries to improve Pakistan's image

She was of the view that democracy was the only solution to all the problems facing Pakistan. "Failure to develop civilian institutions is one of the biggest failures of the country," she said. "We need to strike the crucial balance between institutions."

She added that people in Pakistan had misunderstood democracy as a product that could solve every problem. "Because of this," she said, "people are impatient with their elected representatives."




Talking about the successes of the country, Ayesha said the people and their attitude was a big success as despite all the problems and recurring violence they had triumphed.

"Pakistan is going to stay despite all problems," she said, adding that success and failure were dependent on perspectives.

'Satire more relevant than ever as a way of coping'

However, she continued, Pakistan had failed to build institutions that were responsive to the needs of the people and emphasised on the need and importance of an education system that inculcated analytical thinking.

On a question about seminaries, Ayesha said the religious schools were in a small number and actually much more attention was needed to be given to government schools across the country.

Published in The Express Tribune, February 26th, 2017.