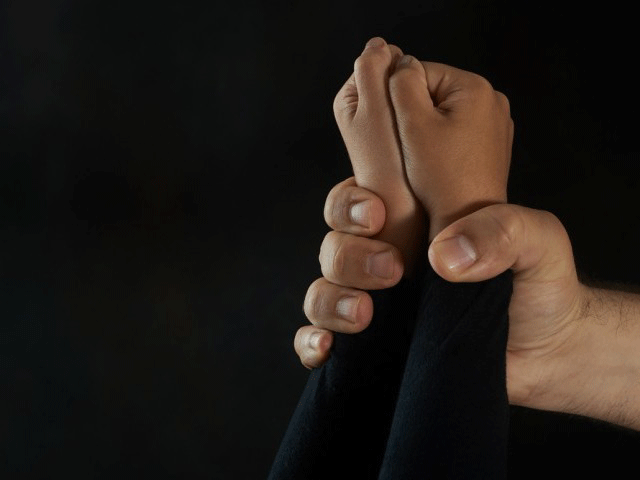 ---
ISLAMABAD: After striking a compromise with the victim*, a sessions court on Saturday accepted the bail application of a former army officer who had been accused of raping a woman.

The 'compromise' came after the suspect's bail plea ran the full circle of being rejected at the sessions' court, the high court and the Supreme Court.

Syed Sajid Hussain, a retired army colonel, had been arrested by the Golra police for allegedly sexually assaulting a woman in a Sector G-13 house on September 28, 2016.

He had applied for bail, but was denied first by the Additional District and Sessions Judge Atta Rabbani and later by Justice Mohsin Akhtar Kayani of the Islamabad High Court. His bail application was also dismissed by the Supreme Court last month.

Minor girl rape case: 'Officials trying to forge records'  

However, the suspect filed a fresh bail plea before Additional District and Sessions Judge Faizan Haider. In his application, he said that he had reached a 'compromise' with the complainant.

The court accepted the bail application on Saturday against surety bonds of Rs0.1 million.

Meanwhile, police told The Express Tribune that the bail had been granted after the victim backtracked on her initial complaint and told the court that Hussain did not assault her.

"Our investigations found the allegations against the suspect to be true," a police officer aware of the probe told The Express Tribune.

"We will submit a complete challan to the court soon," the officer added.

The Supreme Court, while hearing Hussain's bail plea, had noted negligence by the police in investigating the case and had ordered the registration of a criminal case against investigation officer ASI Turabul Hassan as well as then SHO of Golra Police Station Rana Muhammad Ashraf.

Following the apex court's orders, both the officials were booked and the case was handed over to another officer for investigation.

Sindh Assembly makes DNA test mandatory in rape cases

The apex court found that Turabul Hassan left samples collected from the victim and the suspect at the police station for more than 16 days 'without any reason'. And when the samples reached the laboratory for a chemical examination, they were returned with the objection that they had dried up. Hassan was directed to collect fresh samples and submit them again.

The investigation officer, though, did not collect fresh samples.

The trial into the case is expected to begin after police submit a complete investigation report to the court.

*Name changed to protect identity

Published in The Express Tribune, February 26th, 2017.