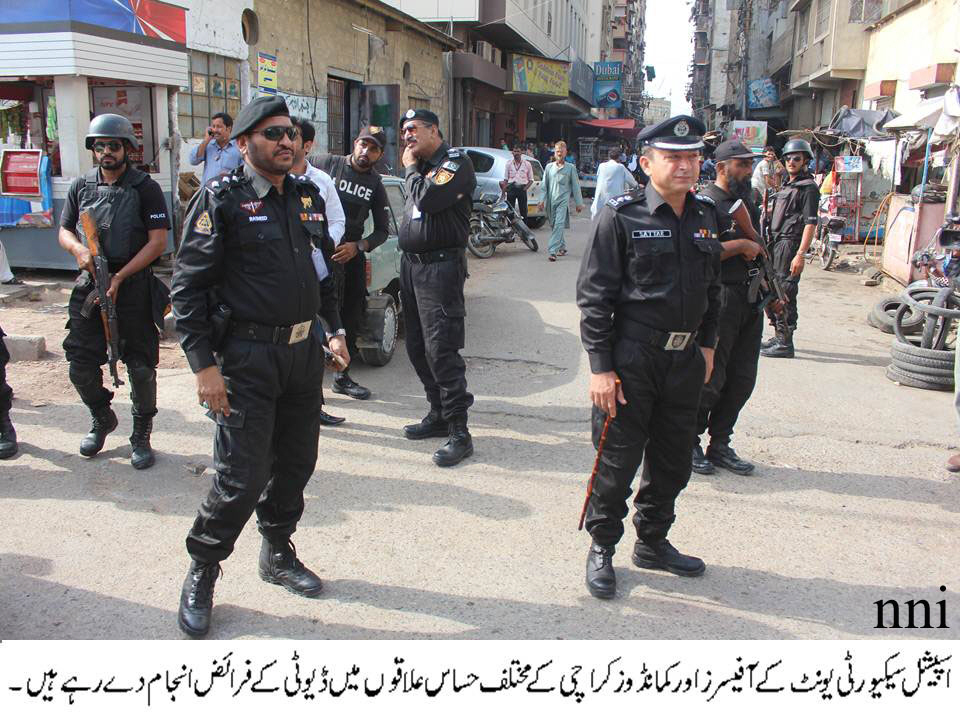 ---
KARACHI: The Special Security Unit (SSU) of the Sindh police organised an awareness programme, titled 'Hostile Environment Awareness Training', to train Citi Bank staff on how to combat terrorism and non-state elements at its headquarters on Saturday.

The participants were trained on how to deal with activities of terrorists in case of an emergency with confidence and mental resilience. The SSU taught the participants about self-defence techniques and held sessions for weapon awareness, security awareness skills, survival techniques and threat management.

The training programme was arranged on the request of the Citi Bank. During the visit to various sections of SSU, the 55 participants appreciated the professional standard maintained in management and administration at SSU headquarters. The commandos of special weapon and tactics (SWAT) team also conducted a mock exercise for the participants.

Fighting hepatitis: SSU launches awareness programme

Speaking on the occasion, SSU Commandant Maqsood Ahmed said modern professional trainings are being provided to the officers and commandos of SSU. He added they are capable of foiling any nefarious design of anti-state elements.

Ahmed further said the professionally trained SSU commandos are committed to protecting the lives and properties of the people. According to him, Pakistan's first SWAT has been set up in SSU, which remains active round the clock to challenge any emergency situation created by terrorists and criminals. He added that special attention is also being given to ensure better services to the public.


COMMENTS
Comments are moderated and generally will be posted if they are on-topic and not abusive.
For more information, please see our Comments FAQ