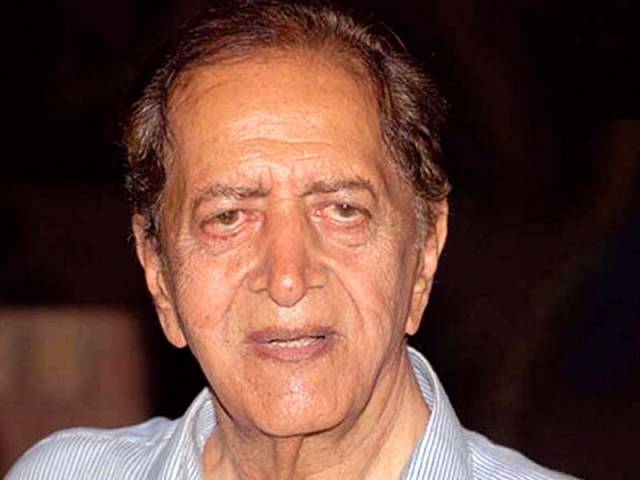 ---
LAHORE: Habibur Rehman, commonly known as film star Habib was the heartthrob of Pakistani cinema back in the day. After succumbing to a prolonged illness on February 25 last year, the acting legend's first death anniversary was celebrated by his fans and family members alike.

His film career kick started out of the blue. He was invited to attend the film shooting of one of director Luqman's films, when the latter found Habib rather intriguing and casted him in the 1956 film Lakht e Jigar. Following the soaring success of this film, Habib belted out more than 600 Punjabi and Urdu films in his almost six-decade long career. "One of the super hit films of Habib's career was Devdas.

Film star Habib dies at 85

This was the time when film legend Dilip Kumar also worked in the Indian film, Devdas. Kumar appreciated Habib's acting in the Pakistani film and was always full of praise for him," actor Ashi Khan told The Express Tribune. These include Aadmi, Gumrah, Mukhra Chann Warga, Dil Kay Tukray, Taxi Driver, Aulaad and Zinda Laash among others.

"Habib worked with me in around my 60 films. He was a legend and a versatile actor and I will never forget the memories we shared together," film director Rasheed Sajid said. "He entered the industry at a very competitive time when famous heroes of Lollywood including Sudhir, Muhammad Ali, Waheed Murad, Yousaf Khan and Sultan Rahi were present. But, he made a way for himself and proved his skills and talent in Pakistani cinema."

According to Sajid, Habib was at the peak of his career at the time his 1969 film Mukhra Chann Warga proved to be a massive hit." He did quality work and never give a tough time to producers and directors." Concurring with him, film-maker Tariq Roomi said, "He was always punctual on the sets and was a sophisticated man. He never had issues with anyone in the industry and there were never any scandals about him." Habib also served as a producer for films such as Pardes and Haar Gaya Insaan and won the Nigaar award several times.

Fighting for his life, film legend Habib waits for govt to fulfil promise

"People come into the industry and leave behind memories but there are only a chosen few who leave behind legacies in form of memories. Habib is amongst those artists who everyone misses dearly. He was a well-educated man and also helpful to everyone including producers and directors. He was always willing to train technical staff and cameramen," stated senior cameraman Ali Jaan.

On his first death anniversary, Habib's wife said, "He was a hard worker and even in his last days he was performing in plays and excelling at his work." He was earlier married to fellow film actor Naghma, but later separated and filed for divorce.

Have something to add in the story? Share it in the comments below. 




COMMENTS
Comments are moderated and generally will be posted if they are on-topic and not abusive.
For more information, please see our Comments FAQ