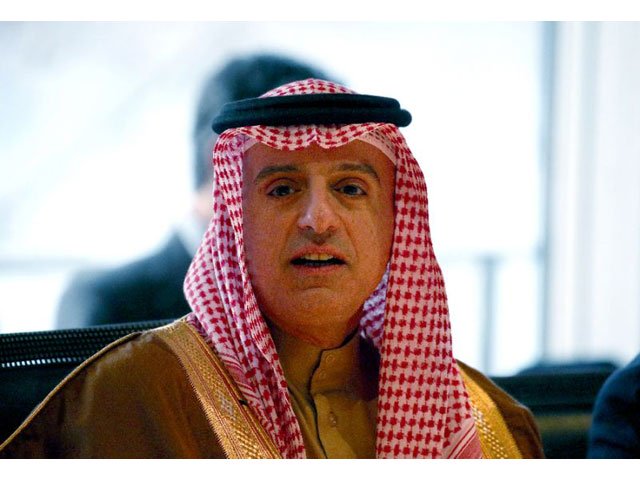 ---
BAGHDAD:
Saudi Foreign Minister Adel al-Jubeir was in Baghdad for talks on Saturday, the first such visit by a chief diplomat from the kingdom in years, Iraqi officials said.
He met his Iraqi counterpart Ibrahim al-Jaafari, a foreign ministry official told AFP on condition of anonymity.
Another government official said it was the first visit to Baghdad by a Saudi foreign minister since 2003, marking a key step in efforts to mend frosty bilateral relations.
Saudi king eyes investment, skills on rare Asia tour
"This visit is to reestablish relations in a more stable way than previously," a senior government official said. "It's the first visit of its kind."
Iraq Prime Minister Haider al-Abadi, who has been at the helm since 2014, has supported efforts to improve strained ties.
Thamer al-Sabhan, whose credentials were received in January 2016, became the first Saudi ambassador to Iraq in a quarter century, after relations were cut following ex-president Saddam Hussein's invasion of Kuwait.
Saudi minister in talks with Iran team over Hajj
But he left the same year after Baghdad demanded he be removed following remarks he made to the press about an alleged plot to assassinate him and criticism he voiced of the Hashed al-Shaabi.
Hashed al-Shaabi (Popular Mobilisation) forces, which have played a key role in the fight against the Islamic State group, are a paramilitary umbrella dominated by Shia militia and seen by Riyadh as a proxy for arch-rival Iran.
COMMENTS
Comments are moderated and generally will be posted if they are on-topic and not abusive.
For more information, please see our Comments FAQ