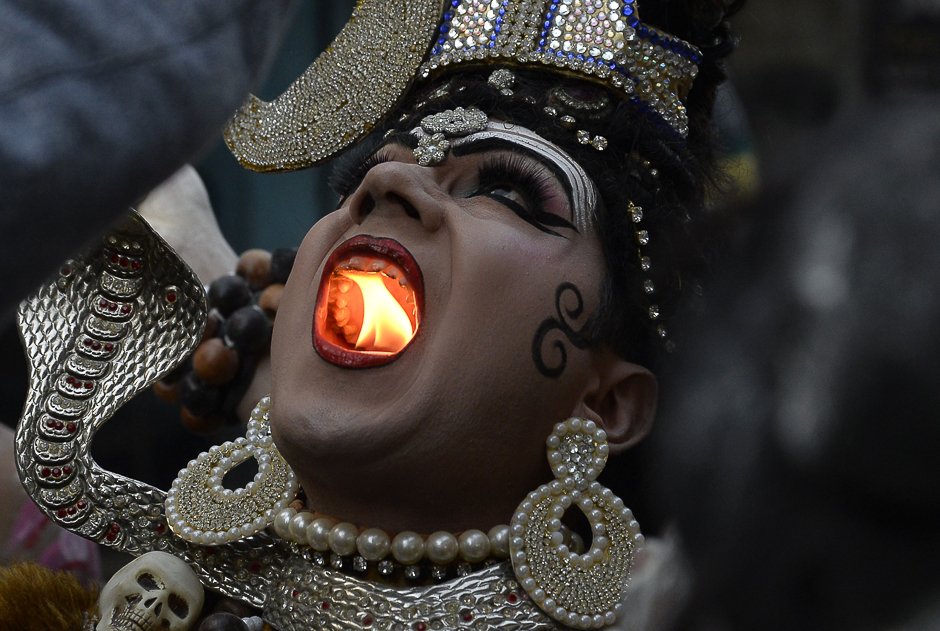 ---
Maha Shivaratri, meaning 'the great night of Shiva', was celebrated by Hindus the world over on Feburary 24 with full vigour. The annual festival marks the day on which Hindu God 'Shiva' saved the universe by drinking poison and also the day he was married to the Goddess Parvati.

Often referred to as Shivaratri, the festival is celebrated by most during the day, while others hold all-night vigils to celebrate the event which falls on a day in the most holy month of the Hindu calendar year. Hindu holy men also known as Sandhus smoke cannabis and smear their bodies with ash and paint to imitate God Shiva. Fasting and the consumption of easily digested items such as milk, fruit, almonds, peanuts and honey are also common traditional practices throughout the day.

Here we look at 20 incredible pictures of Hindus commemorating the occasion.