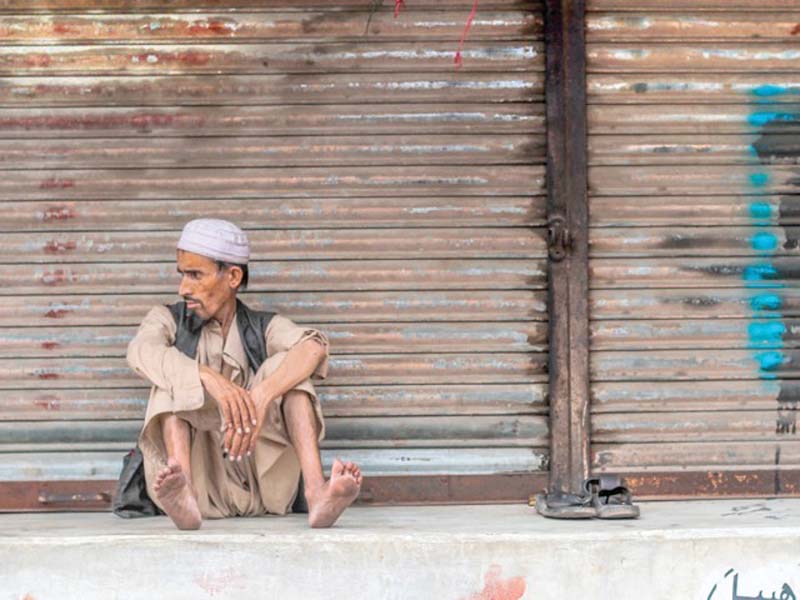 ---
KARACHI: Much talk has revolved around the narrative on Pakistan's economy. The government would have you believe that it has been the best thing that happened to the country in a long time. It will cite international publications and foreign institutions when a positive report emerges from within the complex web of what is the country's economic structure.

Here is some context.

Every Pakistani owes over Rs115,000 as the country's pile of total debt and liabilities increased to Rs23.14 trillion by the end of December 31, 2016, a year-on-year increase of 10%, according to provisional figures updated by the State Bank of Pakistan (SBP).

In three years, Pakistan has taken on $25b in fresh loans

The share of external debt and liabilities stood at Rs7.8 trillion, or roughly $74 billion, but the PML-N would tell you, as part of its effort to show it was a good government, that the total stock of debt - domestic and otherwise - has reduced to 69.1% of GDP from 71.1% a year ago.

But with an ever-increasing debt pile comes another problem for the country's economic managers. Foreign exchange reserves held by the SBP have come down to $17 billion and the current account deficit has widened by 90% in the first seven months (Jul-Jan) of 2016-17, standing at $4.72 billion. Together with falling exports, near-stagnant remittances, repayments to international creditors and increasing oil prices, pressure on reserves is likely to be fiercer than it was before.

"Both government debt and, related to it, the government's gross financing needs are high," IMF Mission Chief Harald Finger told The Express Tribune in an emailed response.

"Under baseline assumptions, we project a gradual decline in the ratio of government debt to GDP through the medium term but this is subject to uncertainty, and adverse economic shocks could push the debt ratio higher."

Will Pakistan need another bailout?

Critics say Pakistan, which completed the latest IMF programme in September 2016, will be in need of another bailout package near election time, slated to be held in the mid of 2018.

"Pakistan will need to go to the IMF for another bailout around election time - either right before it or right after it," said Dr Ashfaque Hasan Khan, principal and Dean, School of Social Sciences and Humanities at the National University of Sciences & Technology (NUST), Islamabad.

"There is panic among the ranks. Reserves have fallen by $1.9 billion since October 2016 and the government's financing requirements will increase in the near-term. The current account deficit is likely to hit the $7-8 billion mark this fiscal year and debt servicing requirements will add to the pressure on the country's reserves.

"There are no more flows from the Coalition Support Fund (CSF). Exports are falling and remittances are unlikely to compensate. They (government) will tell you that the import bill is rising because of CPEC-related machinery, but that is not the case. Imports under the food and auto vehicles category are rising, and this is because the rupee is strong, making imports cheaper."

The latest SBP decision

Dr Ashfaque's statement comes on the heels of SBP's decision to impose 100% cash margin requirement on import of certain consumer items. In a statement released on Friday, the SBP said the "regulatory measure would, interalia, discourage the import of these items and would have nominal impact on the general public."

The requirement of 100% cash margin has been prescribed on items such as motor vehicles (both CKDs and CBUs), mobile phones, cigarettes, jewelry, cosmetics, personal care, electrical & home appliances, arms & ammunitions etc.

Pakistan's way out of the debt crisis

"The State Bank expects that this regulatory measure would help accommodate incremental import of growth-inducing capital goods."

The last part of the SBP's statement refers to those goods that will arrive as part of the CPEC initiative. But it also conveys the worry followers of the economy have over Pakistan's balance of payments situation and the currency's strength.

"The rupee has appreciated by 27% cumulatively over the past three years relative to trading partners in inflation-adjusted terms, which has certainly been among the factors affecting exports," said IMF official Finger.

Dr Ashfaque says the key things to address are "senseless taxation measures" - which he believed were meant to appease the IMF - stuck refunds of exporters to show higher revenue and an uncompetitive exchange rate. "A stronger rupee means cheaper imports. By keeping the rupee's strength, exporters are suffering as well. Pakistan's borrowing needs will only increase from here on and by 2019-20, the stock of external debt will touch $110 billion."

Published in The Express Tribune, February 25th, 2017.

Like Business on Facebook, follow @TribuneBiz on Twitter to stay informed and join in the conversation.