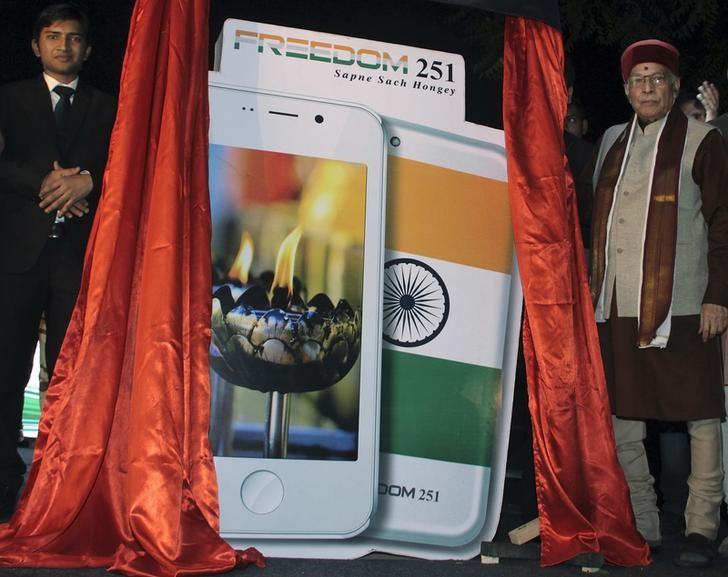 ---
The founder of an Indian tech firm that shot to prominence by offering a $4 smartphone has been arrested on allegations of fraud, after a handset dealer accused the company of not refunding him for an unfulfilled order, the police said.

Mohit Goel, the founder of Ringing Bells, was arrested Thursday afternoon in Uttar Pradesh and will be produced in court later on Friday, said Rahul Srivastav, a police spokesman from the northern Indian state.

Man caught smuggling Rs1.9m worth of smartphones at Karachi airport

Goel and his company made headlines last year with the "Freedom" smartphone, which was priced at 251 rupees ($3.77), attracting strong demand but also widespread scepticism and scrutiny from regulators even in price-conscious India, where cheap smartphones are big sellers.

The founder was arrested after a dealer said he had paid 3 million Indian rupees for an order of handsets but had received only a fraction of the order. He further said some of the phones received were defective, according to the police.

Losing smartphones may trigger PTSD symptoms in youngsters

The dealer said he received only 1.4 million rupees in new phones and cash. When he pursued Ringing Bells for a refund for the unfulfilled order, the dealer said Mohit Goel and another executive at the mobile phone maker threatened to kill him and his family.

Ringing Bells could not be immediately reached for a comment.
COMMENTS (1)
Comments are moderated and generally will be posted if they are on-topic and not abusive.
For more information, please see our Comments FAQ