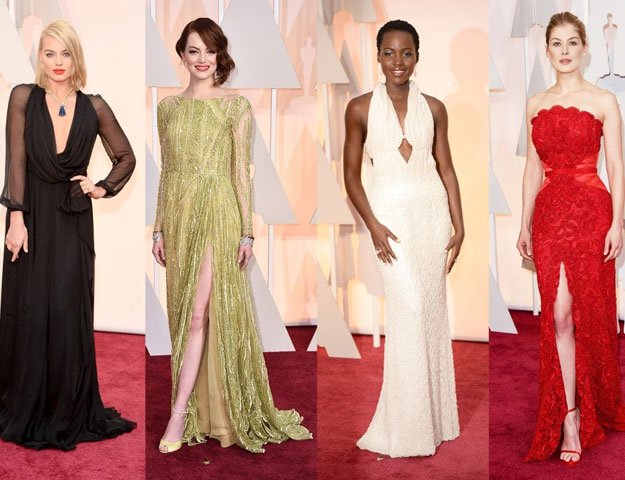 ---
It's not just women who are getting ready for the Oscars' red carpet on Sunday.

Employing everything from paint to cosmetic procedures, Hollywood's leading men are increasingly getting a little help to look their best on the most high-profile red carpet in the world.

"I tell my male clients, this is not your sister's make-up. This is a cosmetic collection that's been tailored for men," said dermatologist Dr. Janine Hopkins.
Deepika's big fashion blunder at Star Screen Awards

Hopkins created the Minerals Black Tie collection to help men cover up severe skin blemishes, but it's also being used by celebrities who walk the red carpet.

"On the red carpet it would help to make the actor look just more youthful, more bright eyed and not have those dark circles showing up on camera," Hopkins said.

"Even though most of our male celebrities are quite flawless, they're still not immune to the occasional breakout," she said.

Estheticians say that to get the best results, it's best to start any procedures at least a week ahead of Sunday's ceremony, where more than 60 photographers will be positioned on the 500 foot-long (152-meter) red carpet outside the Dolby Theatre in Hollywood.

An IV vitamin infusion is one of the latest offerings for achieving glowing skin.

Maria B goes regal at the London Fashion Parade

"Initially it's internal because you're getting the hydration and you're getting all of the vitamins. But the effects of the vitamins are on the skin, on the immune system," said Joy Edwards, a nurse specialist at Cassileth Plastic Surgery and Skin Care in Beverly Hills.

As for the eyes, celebrities are moving away from fake eyelashes and opting for a more natural look with lash extensions, which are attached one by one to one's own lashes.

"The strip lashes, they look fake, they don't look real," said Candi Maldonado at Lash Loft in New York. "Lash extensions create more volume and extend the client's lashes ... that's why it gives a more natural look."

Have something to add in the story? Share it in the comments below. 


COMMENTS
Comments are moderated and generally will be posted if they are on-topic and not abusive.
For more information, please see our Comments FAQ