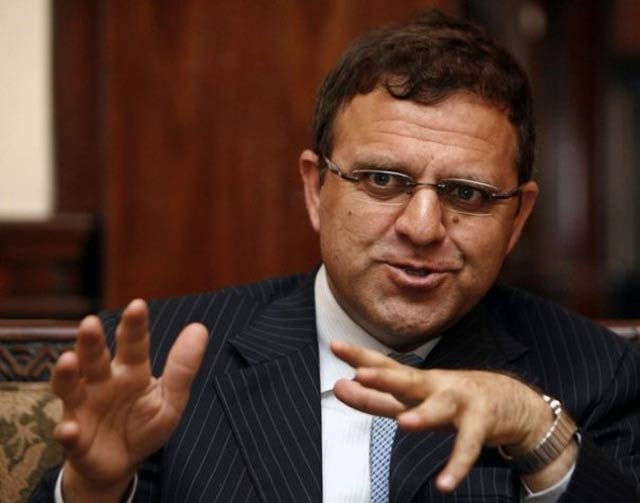 ---
ISLAMABAD: Afghanistan's Ambassador Omar Zakhilwal on Thursday called upon Pakistan to reopen the border with his country, saying the week-long closure has stifled trade and caused hardships for people in both countries.

Pakistan closed the border with Afghanistan over 'security concerns' following a string of terror attacks that left over 100 people dead last week. The border remained shut for a seventh day on Thursday.

The Tehreek-e-Taliban Pakistan, Jamaatul Ahrar and Da'ish claimed responsibility for deadly attacks in Sindh, Lahore and Peshawar. Officials say that all groups behind terrorism in the country operate from the Afghan side of the border.

Pakistan shuts down border with Afghanistan

"As part of the quick de-escalation of the prevailing tension between Afghanistan and Pakistan, as agreed in our talks with the relevant Pakistani authorities a couple of days ago, Torkham, Spin Boldak and other crossing points should have been reopened by now but unfortunately they still remain shut," the Afghan envoy said.




"In fact, formal trade and transit crossing points between our two countries, under no circumstances, should have been closed in the first place, both as per Afghanistan-Pakistan Trade and Transit Agreement (APTTA) and also Afghanistan's land-locked country transit right as per international rules," the Afghan envoy said in a statement posted online.

He claimed that the closure of these crossing points, which are heavily regulated with full checking arrangements on both sides, serve no purpose other than to inflict hardship on ordinary people and hurt trade and transit.

Pakistan asks Afghanistan to hand over 76 terrorists immediately

"In my letter to the Pakistan military leadership today, I strongly voiced hope that these crossing points would reopen today without causing any further unnecessary hardship," the Afghan envoy said.

He said he has also conveyed the same plea to adviser to the prime minister of foreign affairs Sartaj Aziz on Wednesday.

Published in The Express Tribune, February 24th, 2017.