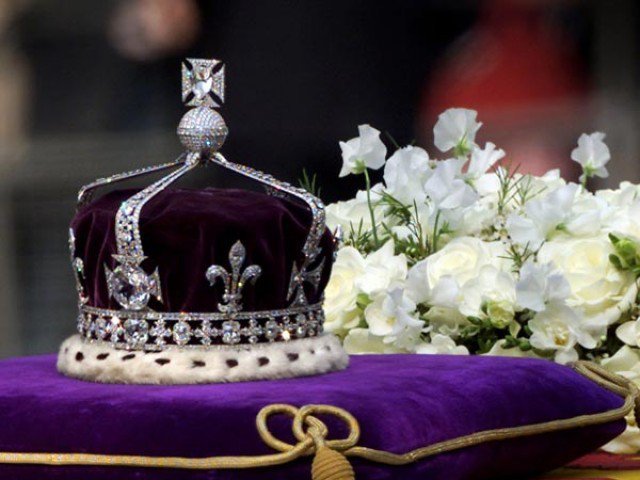 ---
ISLAMABAD: With countries from the Thames to the Indus laying claim to what was once considered as the largest diamond in the world, the jewel has had quite a story to tell for the near 700 years of its public existence.

A new book about its journey, "Kohinoor: The Story of the World's Most Infamous Diamond" by historian and journalists William Dalrymple and Anita Anand was launched by the Oxford University Press at the National Library on Thursday.

William Dalrymple, Anita Anand attempt to set the record straight about Kohinoor

Using previously untranslated Sanskrit, Persian, and Urdu sources, and the discoveries made by modern gemmologists to reconstruct its original form, the book traces the history and unravels the mystery surrounding the world's most famous diamond.

Dalrymple said that the diamond had a tale of greed, conquest, murder, torture, colonialism, and appropriation to tell. From the time it spent embedded in the Mughals' famous Peacock Throne to the years it languished unrecognised on a cleric's desk while being used as a paperweight, through to the torture chambers in an attempt to extract the truth about the gem's hiding place.

Having written a number of books, particularly about the history of the subcontinent, Dalrymple spoke about tracking the early history of the Kohinoor as referenced in ancient Indian texts, through to its sightings during the Mughal era, followed by its seizure by Nader Shah, and its possession by Ranjit Singh.

Anand spoke about how the prized gem was taken from a Sikh court and passed on to the British colonials – where it currently rests.

Koh-i-Noor inspires new and bloody history

Earlier, OUP Managing Director Ameena Saiyid said that the book contains the fascinating story of a fascinating gem. Some of its owners accused it of bringing misfortune, yet it was exalted by them becoming the envy of rivals as far as seven seas away.

"The gem reflects this convergence of the present and the past as both India and Pakistan, along with Afghanistan, have laid claim to the diamond as their own," she added.

Published in The Express Tribune, February 24th, 2017.
COMMENTS
Comments are moderated and generally will be posted if they are on-topic and not abusive.
For more information, please see our Comments FAQ