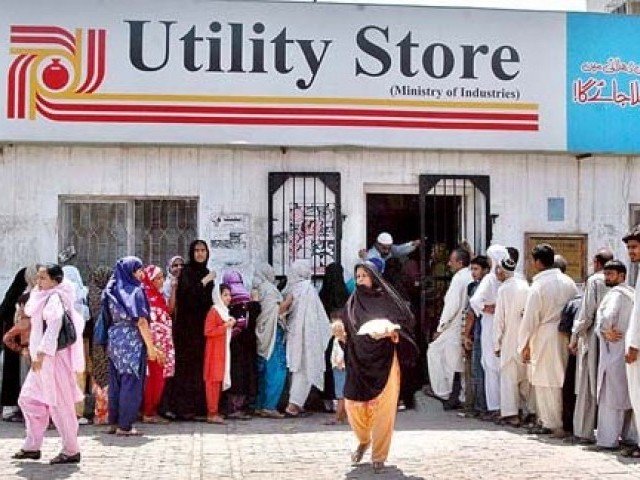 ---
ISLAMABAD: The Competition Commission of Pakistan (CCP) has barred Utility Stores Corporation (USC) from awarding contract to a foreign company for an automation project following allegation of discrimination.

A meeting of the Senate Standing Committee on Industries and Production, headed by Senator Hidayatullah, was informed that the CCP placed the restriction in the wake of a petition filed by local vendors, who cited discrimination by USC in drafting the Request for Proposals (RFPs) for bidders.

USC Managing Director Waseem Mukhtar told the committee that a CCP bench formed to deal with the matter expected to finalise a decision by the first or second week of March. Its next hearing is slated for Friday (today).

"We will accept CCP's verdict and proceed accordingly as the regulator's judgment will be impartial," he remarked.

Mukhtar pointed out that the Senate committee had made observations regarding the automation project, but since the matter was sub judice, USC could not comment on it.

Minister of Industries and Production Ghulam Murtaza Khan Jatoi, who was present in the meeting, recalled that after assuming charge of the ministry, he had directed the USC management to automate its stores network in order to tackle corruption and theft.

"I also wrote two letters to the USC management and raised objections over the RFPs designed for the automation project," he said.

Trying to dismiss a controversy over sugar purchase at higher rates, the USC managing director told the committee that it bought the sweetener for Rs60 per kg and was selling at the same price.

This marked a U-turn from his earlier stance in a meeting of the Economic Coordination Committee (ECC), where he said USC purchased sugar for Rs73 per kg from mills and sold it for Rs65 per kg at its outlets. The Senate committee also took the top USC management to task for what it said was the sale of substandard products, which also weighed less than required, to consumers. The quality of goods was very poor as fungus-infested pulses were sold at USC outlets, it said.

The USC managing director acknowledged that there was no quality check mechanism in place. However, after the Supreme Court took suo motu notice of the quality of ghee and cooking oil, the management decided to outsource the quality assurance responsibility to a private company. It was agreed that the company should also have close relationship with an accredited lab so that the quality of products could be ensured at the USC outlets, he said.

USC has given an advertisement in newspapers to hire services of a quality assurance firm. A pre-bid meeting was held on February 8 whereas bids will be opened on February 27.

The managing director declared that the organisation would improve its quality assurance mechanism by imparting training to employees through the Pakistani Institute of Management, in addition to hiring a professional private enterprise for the purpose.

"We are phasing out quality assurance to a private professional company, which will also enjoy confidence of vendors in accurate testing of their products," he said.

With strict application of quality checks, he emphasised, those companies that were selling below-standard products would be automatically removed from the list of suppliers.

Published in The Express Tribune, February 24th, 2017.

Like Business on Facebook, follow @TribuneBiz on Twitter to stay informed and join in the conversation.
COMMENTS (1)
Comments are moderated and generally will be posted if they are on-topic and not abusive.
For more information, please see our Comments FAQ