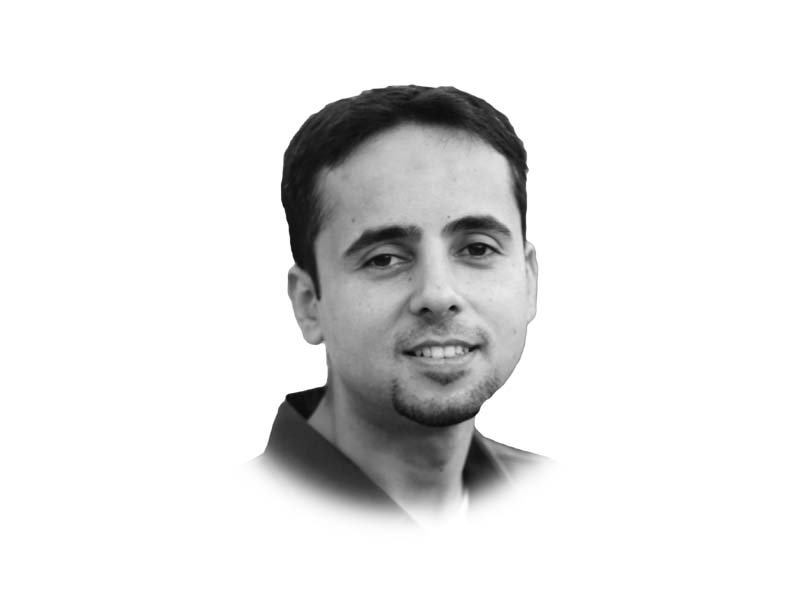 ---
People fleeing from the Middle East and seeking asylum in Europe is partially a result of US-led wars and Washington's policies in the region, claimed Germany's deputy chancellor Sigmar Gabriel, while defending Germany's open-door policies towards refugees. He was reacting to the recent remarks of Trump who pointed fingers at German Chancellor Angela Merkel for making "a catastrophic mistake," by allowing refugees into Germany. Trump's own anti-immigrant measures to ban nationals of various countries sparked protests and demonstrations in the US and also in Europe.

Who knew the issue of refugees would cause divisions in the 'Free World'? The wave of refugees has undoubtedly brought unforeseen political, economic and logistical challenges to Europe. The absence of a coherent policy to deal with the arrival of thousands of refugees poses a formidable challenge to European leaders. While some EU countries have adopted a somewhat dismissive strategy to handle the refugee crisis, Germany is accommodating most of the refugees. The first wave of refugees in 2015 consisted mainly of Syrians, Iraqis and Afghans. Later, nationals of Eastern European states, North Africa and even a fairly large number of Pakistanis arrived in Europe. Concerned with the growing numbers, EU Commissioner for Migration Dimitris Avramopoulos called for tough actions against Pakistani asylum seekers who, according to him, are not displaced by war but are trying to seek a better life as migrants. The actions recommended suggest a tougher immigration policy within the EU, for example, the deportation of illegal Pakistani migrants, which began in December 2015. In popular media the refugees are portrayed as a security challenge for Europe, mainly after the Paris attacks of November 2015. The situation further worsened in 2016 when scores of people in Europe were killed in multiple attacks: the bomb explosions at Brussels airport, the lorry attack in Nice during Bastille Day celebrations, and the strings of attacks in German cities including Munich shootings and Berlin Christmas market attacks.

Sadly, the refugee crisis has also clearly strengthened European far-right and anti-immigrant political parties. The sudden increase in violent attacks has also worked as a catalyst in strengthening the far-right groups and right-wing parties of Europe. In the wake of Nice attacks, the French right-wing party National Front's leader Marine Le Pen blamed 'Islamist Fundamentalists' behind the attack. The Berlin Christmas market attack in December 2016, which killed 12 people and left dozens injured, was blamed on Merkel by a right-wing party, Alternative for Germany (AfD). The decision to allow over a million refugees in Germany was the premise of this criticism.

Trump's comments came at a time when Merkel is facing a tough re-election battle in Germany's federal elections of September 2017. Criticism on Merkel's welcoming policies towards refugees was mainly started after the mass sexual assault on the women at the 2016 New Year night celebrations in German city Cologne. The incident was blamed upon refugees. Merkel, despite pressure from various political and social circles, defended her open-door policy towards refugees. Amid the violent incidents happened in Germany within a week of July 2016 — the axe attack on a train, mass shootings in Munich, machete attack and a suicide attack in Ansbach — Merkel said that a halt in this humanitarian stance would lead to more dire consequences.

With the continued Middle Eastern crises, the situation in Europe will remain volatile. Although with the recapture of Aleppo from militants by the Syrian government forces and the ceasefire has created hope to bring some stability, there is a need to formulate viable long-term policies towards the Middle East. Unless the Middle East is not stabilised, as also mentioned by Gabriel, mass movement of people escaping the war zones and seeking refuge in Europe will continue — and divisions among European and Western countries and leaders will continue to emerge.

Published in The Express Tribune, February 24th, 2017.

Like Opinion & Editorial on Facebook, follow @ETOpEd on Twitter to receive all updates on all our daily pieces.
COMMENTS (1)
Comments are moderated and generally will be posted if they are on-topic and not abusive.
For more information, please see our Comments FAQ