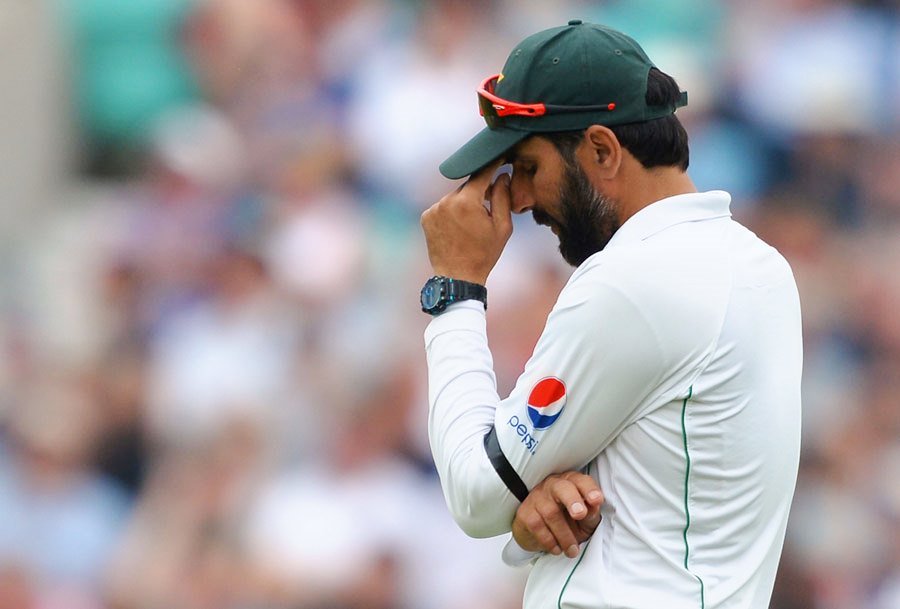 ---
KARACHI: Pakistan Cricket Board (PCB) Chairman Shaharyar Khan has said that national Test team captain Misbahul Haq hasn't told him about his retirement plans.

The 42-year-old in press conferences before the start on the ongoing Pakistan Super League expressed his interest in the tour of West Indies where the team will play three Tests, three T20Is and same number of ODIs. However, Shaharyar said he is still waiting to hear from the Test captain.

"Misbah hasn't talked to me about his availability [for the tour of West Indies]," he said. "If he wants to continue playing, he should tell that to me directly."


Whether as player or captain, Misbah will go to West Indies


The PCB chairman further said that in his last meeting with Misbah he told the Test captain to inform him about his decision on continuing or retiring.

"Recently, we met in Dubai and we decided that Misbah will tell me about his decision as soon as he reaches one. He hasn't contacted me still," said Shaharyar.

On a question whether Misbah should be given more chances at the helm of the five-day team, Shaharyar said he will take a decision after consulting his advisors.

"If Misbah confirms his availability for the West Indies tour, then I will consult my advisors on the matter," he said. "We will take a decision after that. It might take three-four days."


Misbahul Haq's tongue-in-cheek reply to all his critics


The octogenarian said that he waiting for Misbah's decision before the squad for West Indies in finalised. "We haven't selected the squad for West Indies as of now," he said. "I hope everything is clear before the selection committee meeting."

Earlier on Wednesday, Misbah, while talking about his retirement, told The Express Tribune that he will be playing cricket for now.

"Many people are concerned about my retirement, but I'll most likely be going to the West Indies," he said. "But it is not clear if I'll go as a captain or as a player."

Pakistan's Test side are currently on a six-match losing streak which started from the loss to the West Indies in the UAE. The five-day side then faced two whitewashes — 2-0 against New Zealand and 3-0 against Australia.
COMMENTS (1)
Comments are moderated and generally will be posted if they are on-topic and not abusive.
For more information, please see our Comments FAQ