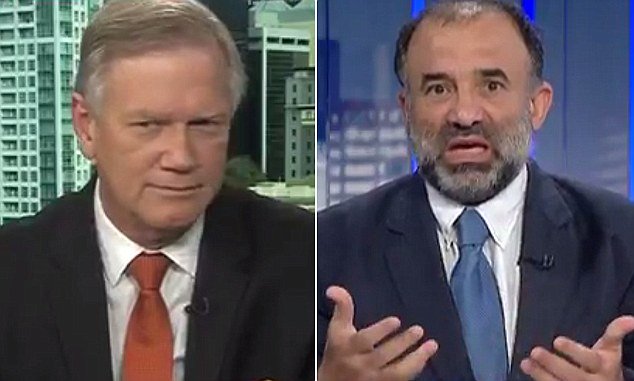 ---
The president of the Australian Federation of Islamic Council has come under scrutiny for suggesting that beating women was the last resort when counseling and "taking her out on a dinner" fails to resolve relationships issues, the News.com.au reported.

Speaking on Sky News's The Bolt Report, Trad said that "the first thing you must do is counselling... Before you even consider using your hand, before you consider an act of violence, have you checked box number one?"

"Maybe next time you should bring her a bunch of flowers, maybe next time you should bring her a box of chocolates, maybe next time you should take her out to dinner."

CII proposes husbands be allowed to 'lightly beat' defying wives

Quoting a Quranic verse, Keysar Trad said: "And then beat her. If you still don't see sense, beat her. That's what that says. I'm reading the Koran."

While trying to explain the psychology behind his argument, Trad insisted that there was a rare possibility of step three because, he believed, the first step would resolve the issues. "When you sit down and talk about it and say 'I've become angry about something, I go to my wife and say what happens, I say I'm sorry I was wrong, I made the wrong assumption', so you never get to step three," he said on the show.

Following outrage on the comments he made in Andrew Bolt's show, Trad has since apologised. "I want to categorically condemn all forms of violence, especially violence against women. I condemn and deplore it and stress my continued zeal to support women against violence," he said in a statement issued the next afternoon.

"I sincerely apologise if my attempt to explain the verse is understood any differently. The Koran is a holy book that aims to improve human relations as well as spiritual relations. The verses of the Koran must be read alongside other verses and Hadiths that deal with the particular topic," the statement said.


I condemn violence against women, it is never ok to hit a woman, I acknowledge the clumsiness of my reply to Andrew Bolt and I apologise.

— Keysar Trad (@keysartrad) February 23, 2017


According to News.com.au, the statement was followed by an appearance on Channel 10 to defend himself. "It's a last resort as mentioned in the verse that you actually never get to," he said. "You're never ever meant to get to that resort. Some people who take it literally say that the hit that is referred to is a light touch, or just maybe even — I don't even believe that you should do that. I believe that the first resort, which is the counselling, the communication, talking to each other, that is the resort that determines whether the relationship should continue or not continue."

CII rules women's protection law 'un-Islamic'

Talking to the Daily Telegraph, Trad who claims to be the president of the Australian Federation of Islamic Council said that "he was overthrown by a group who stormed our offices."  However, a spokesperson of the council told the daily newspaper that he has not been the acting president since February 11 and the matter is awaiting decision before the courts.

Delving into Trad's past comments, the News.com.au mentions that he was previously criticised for advocating polygamy. Another topic he distanced himself from when he appeared on Studio 10. "I have been married to the one woman for more than 30 years now, we have a family, children, we love each other very much. And I would never consider even remotely, either emotionally or any other way, bringing any grief to my wife."

Trad has also campaigned for legal recognition of sharia in Australia, News.com.au added.