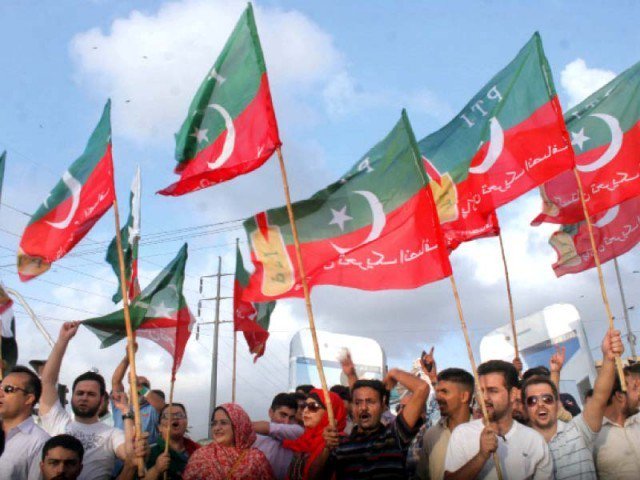 ---
LAHORE: As restructuring and reorganisation of the Pakistan Tehreek-e-Insaf is ongoing in Punjab, the party has announced the creation of its own bodies in five districts of the province.

Speaking about the latest party developments in Punjab, PTI Punjab Central Region President Abdul Aleem Khan said the party has learnt from its past experiences and a decision has been taken to prepare a tailor-made political strategy for all districts; depending on their respective local political conditions.

The PTI leader issued five notifications, nominating district presidents and general secretaries for Sialkot, Mandi Bahauddin, Gujjrat, Gujranwala and Narowal. The party has asked its district representatives to recommend names for district, tehsil and town bodies.

According to the notifications, which were available with The Express Tribune, the party has nominated Usman Dar and Azeem Noor Ghumman as president and general secretary for district Sialkot, respectively, while Fakher Sher Ranjha was nominated as Mandi Bahauddin president.

PTI has nominated Chaudhry Muhammad Illyas and Saleem Sarwar Joura as president and general secretary for district Gujrat, respectively. Also, Mian Muhammad Arqam Khan has been nominated as general secretary for Gujranwala district.

Similarly, Nadeem Nisar and Arif Khan were nominated as the party's president and general secretary for Narowal district, respectively.

Earlier, PTI had announced a 16-member advisory council for central Punjab, including Mian Afzal Hayyat, Chaudhry Ameer Hussain, Brigadier (retd) Ejaz Ahmad Shah, Ejaz Ahmad Chaudhry, Brigadier (retd) Aslam Ghuman, Anwar Bhindar, Brigadier (retd) Rahat Aman Bhatti, Chaudhry Zafar Ullah Cheema, Khursheed Mahmood Kasuri, Mehdi Hassan Bhatti, Talib Hussain Nakai, Saeed Virk, Chaudhry Ejaz Ahmad, Madad Ali Shah, S A Hameed and Ejaz Ahmad Sahol.

Aleem said the party was in the process of complete restructuring and reorganisation. "PTI defenders have started preparations to secure the nation's future in the upcoming general election," he said.

He vowed to make PML-N suffer a defeat in the upcoming elections.

He said federal ministers started issuing statements against PTI as they already felt defeated by the ongoing proceedings at the Supreme Court.

"Panama scandal is a great threat to rulers who are running the country like monarchs," he maintained.

The PTI leader claimed that the ruling party has been badly exposed and no propaganda through state-run media would save the reputation of the rulers.

Published in The Express Tribune, February 23rd, 2017.
COMMENTS
Comments are moderated and generally will be posted if they are on-topic and not abusive.
For more information, please see our Comments FAQ