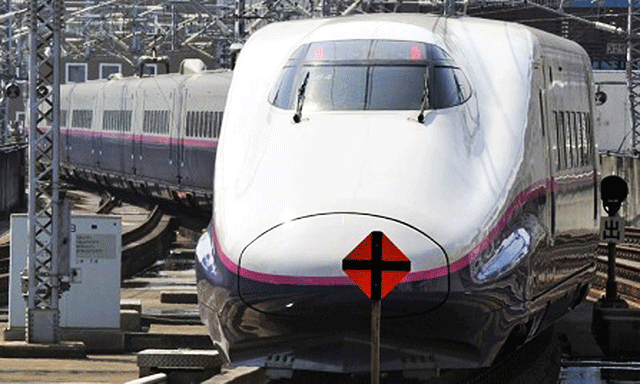 ---
Drilling for India's first undersea bullet train has officially begun. The train, which is part of India's first bullet train project will run between Mumbai and Ahmedabad, allowing passengers to experience riding under the sea.

Japan to help build India's first bullet train

The underwater passage will reduce the travel distance between both cities and will run at a speed of 350km per hour. Currently it takes about seven hours to travel between the two cities - the bullet train aims to reduce it to about two.

Before construction begins, extensive tests will be performed to identify the soil and rock strata to ascertain if the ground can support the structure of the train.

A senior railway ministry official said, "Soil and rocks below the 70-metre-deep sea are being tested as part of the geo-technical and geo-physical investigation undertaken for the entire project. The test will also cover the 21-km-long underground tunnel between Thane and Virar."

The project is estimated to cost about $14.5 billion, 80 per cent of which will come by way of a loan from Japan that operates the Shinkansen bullet train between Tokyo and Osaka. Much of the technology and support will be provided by Japan, reports Reuters.

'Snake on a train' halts Japan bullet express

Construction is expected to commence in 2018 and is estimated to take five years to complete.

This story first appeared in The Economic Times.
COMMENTS (6)
Comments are moderated and generally will be posted if they are on-topic and not abusive.
For more information, please see our Comments FAQ