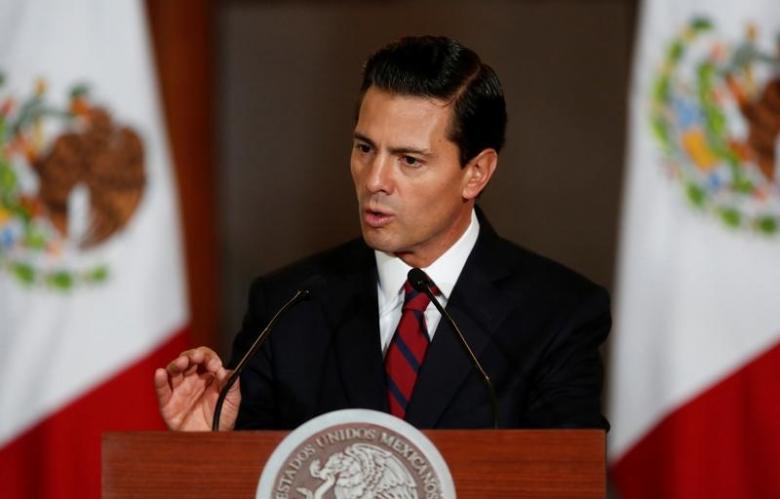 ---
The US secretaries of state and homeland security meet with Mexico's president on Thursday, seeking to ease diplomatic tensions over President Donald Trump's trade and immigration policies.
With the countries' relations at their most strained in years, President Enrique Pena Nieto will host US Secretary of State Rex Tillerson and Homeland Security chief John Kelly.
Trump says Mexico has taken advantage of US, 'must change, now!'
Trump has angered Mexico by vowing to build a wall to keep out migrants from Latin America and revise trade relations. During his election campaign, Trump branded immigrants from Mexico rapists and criminals.
Pena Nieto last month canceled a meeting after Trump insisted he would make Mexico pay for the wall.
The US State Department said in a statement the officials will discuss "border security, law enforcement cooperation, and trade, among other issues."
Mexico, which announced the visit last week, said it was aimed at building "a respectful, close and constructive relationship between the two countries."
Tillerson and Kelly will also meet with Mexico's ministers of the interior, foreign affairs, finance, defense and the navy, US government statements said.
Border security 
US immigration authorities have arrested hundreds of people across the country as part of Trump's pledge to crack down on people, mostly Latinos, who are in the country illegally.
Kelly on Tuesday issued new orders to authorities to begin arresting and deporting illegal immigrants. Mexico could use border cooperation as a card in negotiations.
"We have been a great ally to fight problems with migration, narcotics," warned Mexico's economy secretary Ildefonso Guajardo in an interview with Canadian newspaper the Globe and Mail.
Mexico president cancels Trump talks in US wall row
"If at some point in time things become so badly managed in the relationship, the incentives for the Mexican people to keep on cooperating in things that are at the heart of (US) national security issues will be diminished."
Trade
Trump has vowed to end Mexico's privileged trade relationship with the United States, blaming Mexico for the loss of American jobs. He has threatened to block remittances sent home by Mexican workers in the United States.
Pena Nieto has vowed to defend Mexico's interests and called for respect from the United States. He said in January that Mexico would reach out to other countries to seek alternative trade accords.
Economists at Spanish bank BBVA said in a research note that uncertainty over Trump's economic policies is damaging investor confidence in Mexico.
It forecast the uncertainty would curb investment in Mexico and slow down its economic growth to one percent this year from two percent last year.
Series of talks
Kelly was scheduled to leave on Wednesday for Guatemala to discuss migration and trade before heading to Mexico to join up with Tillerson.
The Department of Homeland Security (DHS) said Kelly will meet with Guatemalan President Jimmy Morales as well as the ministers of government and foreign affairs.
He will also observe the arrival of a DHS flight repatriating undocumented migrants to Guatemala from the United States.
No detailed agenda has yet been released for the Mexico visit.
The US officials start their trips on Wednesday. The Mexican foreign ministry said last week that the meetings would take place on Thursday.
Mexico, US clash over wall as tough trade talks loom
Mexico's Foreign Minister Luis Videgaray said the meeting would be the first in a series. He met with Tillerson last week in Germany at a G20 gathering.
"Mexico wants to build bridges, not walls," Videgaray said.