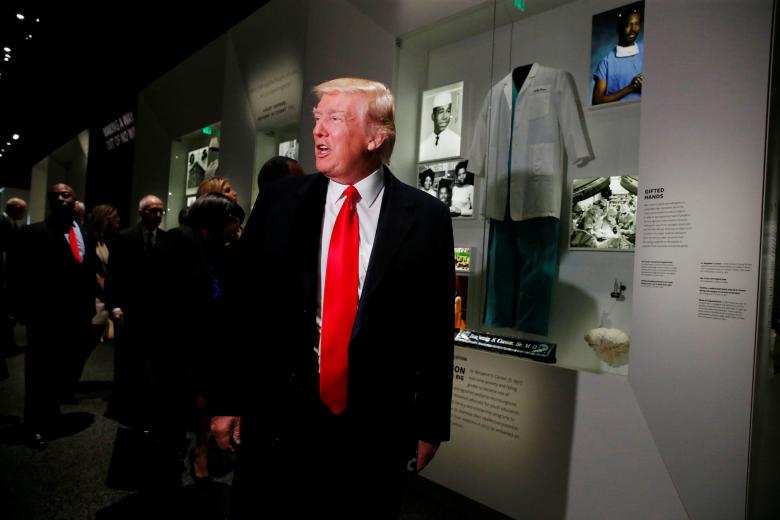 ---
Amnesty International said on Wednesday U.S. President Donald Trump's "poisonous" rhetoric on his way to winning the White House led a global trend towards increasingly divisive politics in 2016 that had made the world a "darker" place.

In its annual report covering 159 countries, the human rights group said principles of human dignity and equality had come under assault from politicians seeking election and it zeroed in on Trump, who took office on Jan. 20.

"Donald Trump's poisonous campaign rhetoric exemplifies a global trend towards angrier and more divisive politics," Amnesty said in a statement issued in Paris. The world, it said, had become a "darker ... unstable place", with a rise in hate speech targeting refugees across Europe and the United States.

Trump names Lt Gen McMaster as NSA

"The early indications from (...) Trump suggest a foreign policy that will significantly undermine multilateral cooperation and usher in a new era of greater instability and mutual suspicion," Amnesty added.

Trump, a Republican former reality TV star and property magnate, has said he is "the least racist person" and "least anti-Semitic person you've ever seen" and that one of his top priorities is to protect the United States from terrorism.

His administration has been marked by controversies in the early going, fierce attacks on the news media and legal battles over his executive order to ban people temporarily from seven Muslim-majority countries as alleged security risks.

U.S. Vice President Mike Pence visited Europe this week Pence and pledged "steadfast and enduring commitment" to ties between the United States and the European Union, a message at variance with Trump's far-right chief strategist.

U.S. allies in Europe have been seeking clarity on the Trump administration's foreign policy strategy and its stance toward Russia.

"The gap between imperative and action, and between rhetoric and reality, was stark and at times staggering," Amnesty said.

"Nowhere was this better illustrated than in the failure of states attending September's 2016 United Nations summit for refugees and migrants to agree any adequate response to the global refugee crisis."

Afghan war: Pentagon chief readies Afghanistan proposals for Trump

According to Amnesty calculations, some 75,000 refugees found themselves trapped between Jordan and Syria as the civil war in Syria entered its seventh year.

Amnesty said populist movements and messages had also become more common in Europe, notably in Poland and Hungary.

"The result was a pervasive weakening of the rule of law and an erosion in the protection of human rights, particularly for refugees and terrorism suspects, but ultimately for everyone."
COMMENTS
Comments are moderated and generally will be posted if they are on-topic and not abusive.
For more information, please see our Comments FAQ