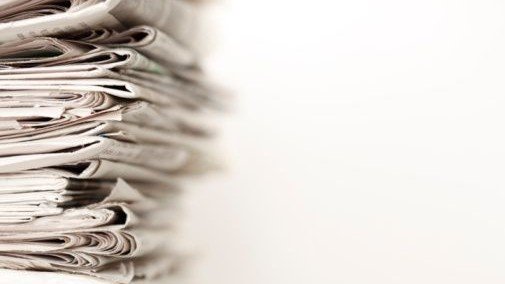 ---
PESHAWAR: The tense bilateral relations between Pakistan and Afghanistan and the recent development pertaining to the border management have negatively affected business of Peshawar's Mohalla Jangi—the city's main printing market.

Located close to the famous Qissa Khawani Bazaar, the market was once discussed for its role in printing Jihadi literature.

It has played a role not only in Pakistan's general elections and local body polls but also in Afghanistan's presidential elections.

Here's a startup that's using algorithms to modernize Southeast Asia's printing industry

"We designed and printed posters and publicity material for the former Afghan president Hamid Karzai's first term presidential polls," Hayat Khan, who owns Burhan Printing Press in the market, claimed.

Hayat has been associated with the printing press industry for over 30 years and has 12 people working with him.

Currently, he is working on printing three school books from one of his clients in Afghanistan.

"The market is alive on the business we get from Afghanistan. If few Afghans come to the market everyone will get work and business, from designing to composing and printing to binding," he said, adding that the Afghan clients pay well unlike their Pakistani counterparts.

Hayat said they focus on printing school books and religious books for Afghan clients but work is either done in Afghanistan or Iran.

"Since last Ramazan our business from Afghanistan has decreased drastically – by more than 50 per cent," he explained.

"We are forced to decrease our rates to survive," Fahim Khan, another press owner complained.

He explained that a plate of 1,000 sheets which was sold at Rs300 is now being sold at Rs220 because of the decrease in work

"The business started declining when printing industry started flourishing in Afghanistan but after the recent cross-border tension the business has completely stopped. We are struggling to pay salaries to our workers," he said.

Last year in June, Pakistan started border management system at Torkham to secure the Durand Line making it mandatory for Afghans entering Pakistan to have valid passports and travel documents. The police also increased checking of Afghan nationals and launched a crackdown against those without proper documents.

TTP publishes second issue of Vogue-style magazine

Fahim and his fellows blamed harassment of their clients by the Khyber-Pakhtunkhwa police for the decline in their business.

"Police harasses them and also takes bribes despite being shown complete travel documents. Why would they come to Pakistan in such circumstances?" said Yousuf Khan who does book-binding.

"The K-P government does not give us work and we were mostly dependent on Afghanistan for work which has now stopped."

According to the market association secretary Mushtaq Ahmed Khalil, over 2,000 printing presses operate in the market.

"The market has been affected by the decline in the business from Afghanistan," he said adding that the decline started after Afghanistan's own printing presses started operating and the cross-border tensions have now added fuel to the fire.

Published in The Express Tribune, February 22nd, 2017.