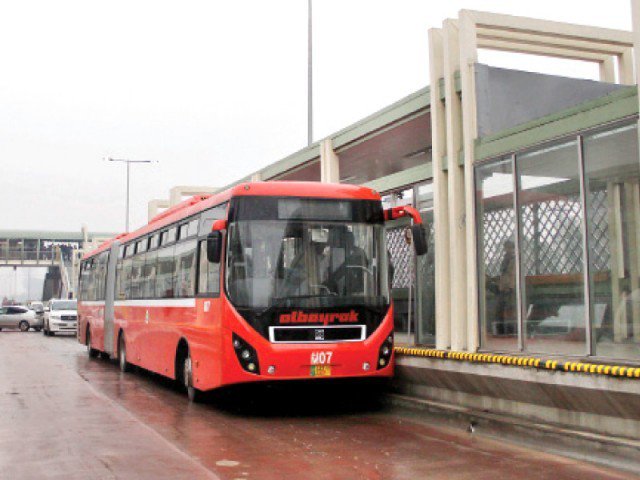 ---
LAHORE: All intercity bus terminals would be relocated to the outskirts and two mega bus terminals would be built connecting north and south ends of the provincial capital.

This was said by Lahore Mayor Col (retd) Mubashir Javed on Tuesday.

The mayor said the Lahore Metropolitan Corporation (LMC) had initiated the process to invite expression of interests (EOIs) for construction of two mega airconditioned bus terminals on the outskirts of the city.

"Following the directives of the Punjab chief minister, the LMC will establish bus terminals at par with international standards for intercity passengers," he said. "It is a mega project which will require a couple of years to complete and the government has decided to relocate all intercity bus terminals out of the city."

The Lahore mayor said the load of heavy vehicular traffic would be reduced in the city once these terminals become operational.

All the bus terminals at Badami Bagh, Bund Road, Railway Station and Multan Road would be relocated to the outskirts of the city.

He said the government has a vision to build state-of-the-art bus terminals equipped with computerised ticketing and security facilities.

"These new bus terminals will be connected through public transport network, like feeder buses, metro bus and metro train. Traders and businessmen from all parts of the province regularly visit Lahore for procurement of merchandise and have to face great inconvenience especially in summer. The city has few comfortable waiting lounges at bus terminals," Mubashir said.

He pointed out that situation at Badami Bagh bus terminals was the worst when compared to some private bus terminals in others areas of the city.

Responding to a question, he said opposition parties allege the provincial government was spending a huge chunk of development funds in Lahore.

"One should understand that Lahore is the provincial capital and the main trading and commercial hub of Punjab. From Attock to Rahim Yar Khan, traders prefer to visit Lahore for shopping. There are big engineering industries in Gujranwala and Gujjrat. The products manufactured in these cities are sent to Lahore and then to the other markets across the province," he said.

Daewoo Express has already established a new bus terminal near Thokar Niaz Baig for intercity bus operation.

Daewoo Express spokesperson said the company's new bus terminal would be completed soon.

Most likely the company would shift its intercity bus operation from Kalma Chowk to Thokar Niaz Baig.

However, he said, the company would keep operating its intercity bus terminal in Defence Housing Authority as it was providing a good facility to the passengers and has little or no impact on city traffic.

Published in The Express Tribune, February 22nd, 2017.
COMMENTS
Comments are moderated and generally will be posted if they are on-topic and not abusive.
For more information, please see our Comments FAQ