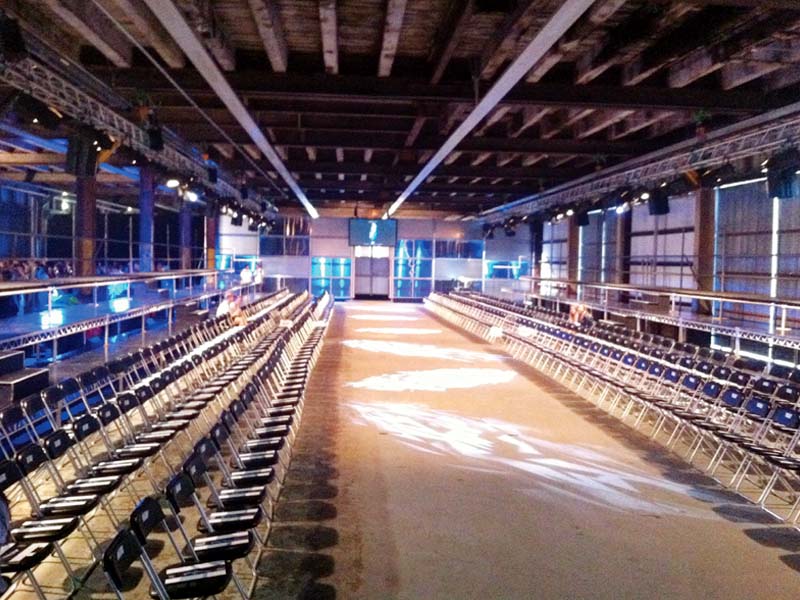 ---
With the landmark 10th consecutive season of PFDC Sunsilk Fashion Week (PSFW 2017), the Pakistan Fashion Design Council introduces an evolved show concept and structure. The council aims to prove its commitment to advance the pioneering platform towards an international and global standard and standing. Having done our homework on some of these changes, we bring you the top ten reformations we look forward to the most at #PSFW17
Let the business of fashion begin!


1- The Pakistan Fashion Design Council (PFDC) has researched, developed and is now engaging, international, seasoned experts from the United Kingdom to create a first of its kind production team. This team includes specialists for lighting, sound, choreography and set design.




2- PFDC is all set to introduce Sadia Siddiqui, Creative Head of the London-based Mustang Productions, who will be producing PFDC Sunsilk Fashion Week 2017. We look forward to seeing how the international concepts blend locally.




3- PFDC will be engaging an international diversity of models, including a face of Vogue International. This new change aims to complement Pakistan's top and burgeoning model line-up, and is a first for Pakistan.




4- For the first time in Pakistan, there will also be a structural change in the show's format. Each of the four days is designed to be a curated and edited range of solo designers or duo shows. What this means is that two grouped shows will be featured on the runway.




5- This year, the show's segments will be divided into two entirely separate spaces, and simultaneously there will be two independent ramps within the same venue. This is another first for Pakistan!




6- A fresh new take we're especially excited for this year is high-street brand, Sapphire's runway debut at PFDC Sunsilk Fashion Week 2017! The brand's high-quality and chic designs, guarantee this segment to be special.




7- This year PFDC did a little renovation. As you head inside the venue and begin to find your seat, you will notice that the seating arrangement and the vibe of the show has been inspired and adapted from the fashion weeks we see internationally.




8- PFDC 2017 will introduce Press Accreditation to Pakistan whereby the council invites journalists, bloggers, social media influencers, broadcast media crews and photographers to apply for official accreditation in order to attend and cover PSFW 2017.




9- This year, Bank Alfalah and PFDC give more scope and depth to the 'Rising Talent' show. They are transforming it into a medium-long mentorship strategy, which incorporates year-round activities. The four designers that have been shortlisted to translate their vision into a collection at PSFW 2017 have been given a mentor for their collection. This season Maria B and Kamiar Rokni are mentoring them. A committee of 10 designers, which is headed by Sehyr Saigol and includes Ali Xeeshan, Maheen Kardar Ali, Nomi Ansari, Sana Safinaz, Yahsir Waheed and Sania Maskiatiya have also come on board as mentors for the 'Rising Talent' segment.




10 - If you are unable to make it to the venue for any reason at all, don't stress! This year, PFDC will be streaming the whole show live. So all the fashion enthusiasts in Pakistan and across the globe, don't forget to log onto www.pfdc.org to keep up with the fashion fraternities favourite night!
COMMENTS
Comments are moderated and generally will be posted if they are on-topic and not abusive.
For more information, please see our Comments FAQ