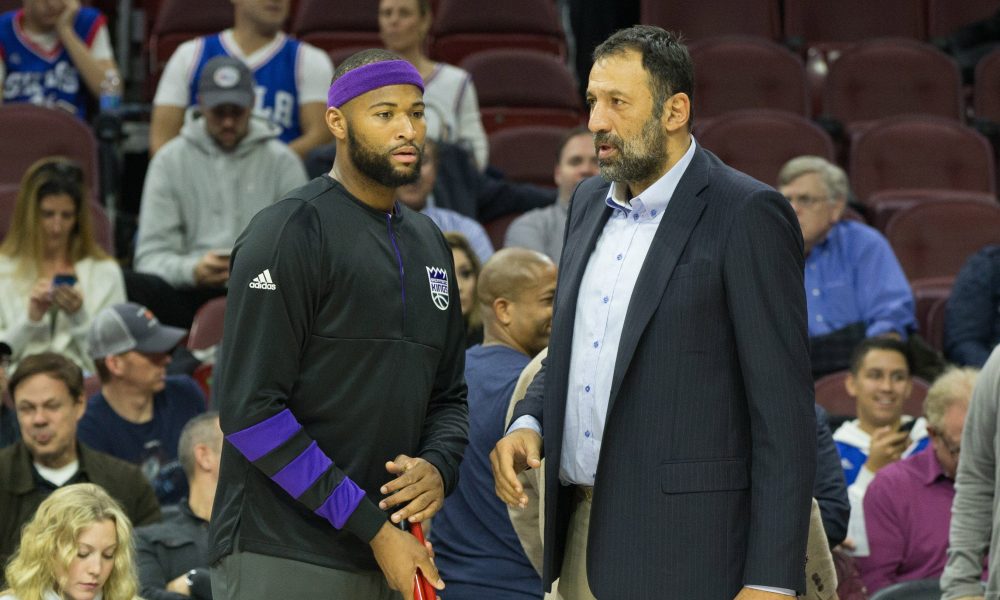 ---
SACRAMENTO: Sacramento Kings general manager Vlade Divac said on Monday that the team moved quickly to trade All Star DeMarcus Cousins after receiving a better offer two days earlier.

Cousins learned shortly after Sunday's All Star Game that he had been shipped to New Orleans in a five-player blockbuster deal that left many scratching their heads at Sacramento's decision.

The combustible big man had an up-and-down relationship with Kings management but the franchise had vowed not to trade Cousins in recent days before changing course.


All-Star DeMarcus Cousins reportedly traded to Pelicans


"When I realized this was going to be the best offer now moving forward I had to pull the trigger," said Divac. "Most likely we would get less [if we waited], because I had a better deal two days ago."

Divac declined to go into detail about other potential trade scenarios, but there were reports that the Kings also discussed potential deals with multiple teams including the Los Angeles Lakers and Boston Celtics.

Cousins, 26, is averaging 27.8 points and 10.6 rebounds but comes with baggage and leads the NBA with 17 technical fouls.


Beleaguered Knicks finally get something to cheer about


"We want to have a different culture in the future and try to win games," said Divac. "Unfortunately, [this] was a thing we had to do."