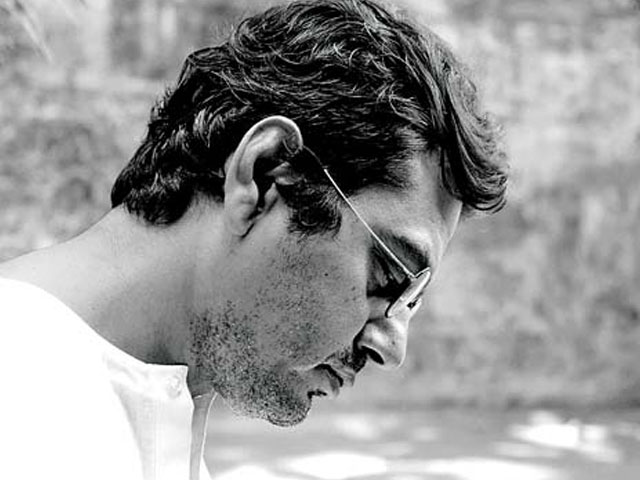 ---
Nandita Das rendition of the controversial Pakistani-writer, Saadat Hassan Manto is in the works. Das has hand-picked Nawazuddin Siddiqui to play the famous writer, who revealed the first look of his character on Twitter.

According to DNA, in order to get deep into the character, the Gangs of Wasseypur star is striving hard to prepare for the complex role. "Thanks to Nandita's research on Manto, I feel I know him well enough to get into his mind and body. The body part is relatively easier. I need to dress the way he did, and as long as I'm playing him, I need to live my life the way he did. Alone. Writing words that created magic on paper." he said in an interview.

Nandita Das' Manto shifts base from Lahore to India

"I plan to recreate Manto's world around me. I will have my room re-furnished with the things that Manto lived with. I will dress like him, try to eat the food that he ate, sleep on the kind of bed that he did, wear the kind of clothes he did and talk like him. If I enter Manto's physical world, I feel I can penetrate his mind," he adds.

"As long as I play him I won't be taking on any other project. I want to do justice to the awe-inspiring personality of this great man. And to be able to do this I am willing to make any sacrifice required," he says.

Nandita Das soon to direct film on Manto

Manto is in the last stages of preparations, and will begin shooting from March 15, reports The Indian Express.  "The work is going on in full swing. We are going on floors from March 15, so there's a lot of work. It's a very big project for me. It's a period film, we will recreate 1940s. Nawazuddin is the lead but we have a lot of prominent names supporting the film, I am very fortunate," Nandita told reporters.

Have something to add in the story? Share it in the comments below.