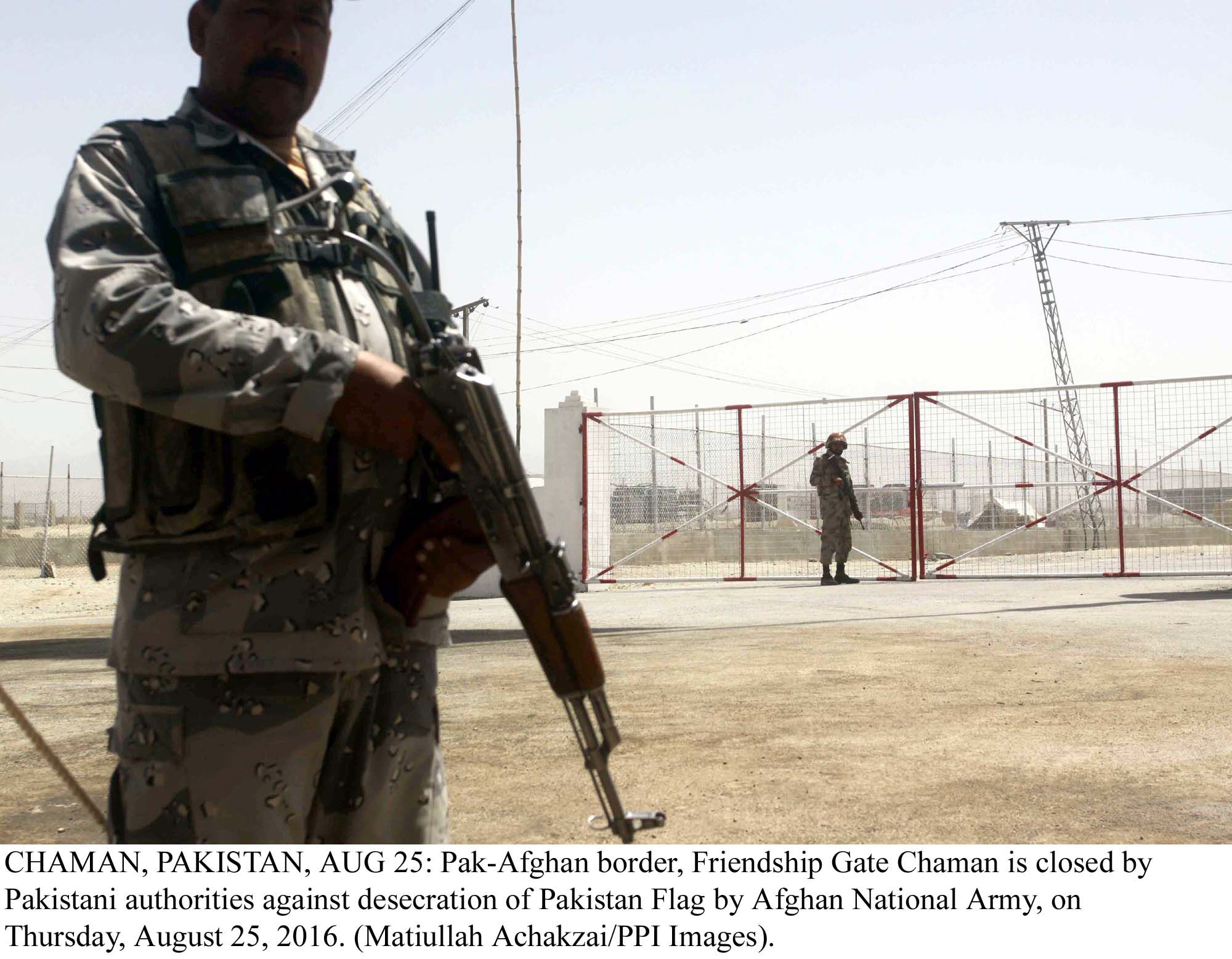 ---
PESHAWAR: The Khyber-Pakhtunkhwa Assembly on Monday passed a resolution demanding that the federal government take serious steps and work along with the provincial governments to wipe out the menace of terrorism from the country.

Unanimously adopting the resolution, moved by Awami National Party (ANP) leader Sardar Hussain Babak, the house condemned the fresh wave of terrorism in the country and called for elimination of the terror from the minds of the people.

The assembly also offered Fateha for the victims of the recent blasts and terrorist attacks.

Artillery moved to Pak-Afghan border

Babak in his speech criticised the blame game between Pakistan and Afghanistan over the terrorist incidents. "Both are facing the brunt of terrorism. If we continue to blame each other it would benefit the terrorists," he said, adding that both the countries have terrorists which need to be eliminated.

He also raised objection over the strikes conducted by Pakistani forces in Afghanistan targeting terrorists' hideouts on the other side of the border. "If Afghanistan does the same on Pakistan's side it would turn the war against terrorism into something else."

"Both the countries should resolve the issue at diplomatic levels rather than intruding into each other's territories," he said.

Babak also criticised the use of religion as a weapon in both the countries to gain power.

K-P minister for elementary and secondary education Atif Khan gave suggestions to military establishments and security agencies of both the countries to increase cooperation between intelligence agencies.

"The political forces and military establishment should sit together to raise a voice for eliminating terrorism," he said and also called for proper implementation of National Action Plan.

Pakistan Muslim League-Nawaz lawmaker Raja Faisal Zaman stressed on the implementation of NAP and end of internal rifts between the political forces.

"Our enemy is sitting in Afghanistan using the terrorists to kill our people and we all know it," he said, adding that the number of incidents increases when we political forces scuffle with each other.

Zaman said that if Pakistan did not act on implementing NAP everyone would be confined to their homes.

Saleem Khan of PPP called for a full term foreign minister to build good bilateral relations with Afghanistan.

Lawmaker protest

Pakistan Tehreek-e-Insaf (PTI) lawmaker Mehmood Jan was irked by his own party and announced his decision to resign over 'injustice done to his voters by his party ministers'.

Afghanistan assures action against "terrorist sanctuaries" on its soil

He claimed that the party was not doing development work in Dir, Charsada and Peshawar.

Other PTI lawmakers from Peshawar including Yasin Khalil, Arbab Jahandad, Fazle Ilahi and Qurban Khan also joined Mehmood Jan and staged a walkout.

Published in The Express Tribune, February 21st, 2017.