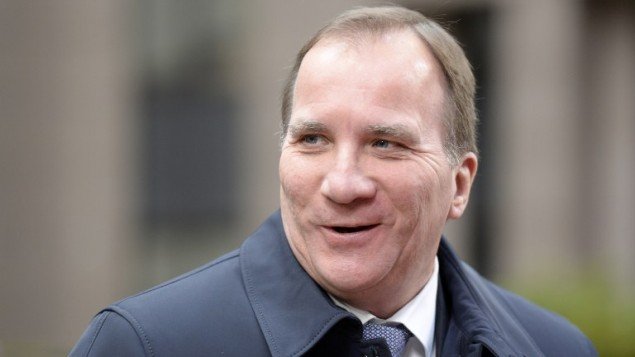 ---
STOCKHOLM: Swedish Prime Minister Stefan Lofven said Monday he was "surprised" by US President Donald Trump's remarks linking the arrival of a wave of migrants with a supposed rise in violence in the Scandinavian country.

"I was, like many others I believe, surprised by the comments made about Sweden this weekend," Lofven said during a joint press conference in Stockholm with visiting Canadian Governor General David Johnston.

Trump, speaking in Florida on Saturday, said; "You look at what's happening in Germany, you look at what's happening last night in Sweden. Sweden, who would believe this? Sweden. They took in large numbers. They're having problems like they never thought possible".

World joins Swedes in mocking Trump's terror[ble] lie

The comment baffled Swedes and provoked much mockery on social media as nothing major had happened there on Friday evening.

"We have opportunities, we have challenges, we're working (on) them every day. But I think also we must all take responsibility for using facts correctly, and for verifying any information that we spread," Lofven said.

Former prime minister Carl Bildt was less diplomatic: "Sweden? Terror attack? What has he been smoking? Questions abound," he wrote on Twitter on Sunday.


Sweden? Terror attack? What has he been smoking? Questions abound. https://t.co/XWgw8Fz7tj

— Carl Bildt (@carlbildt) February 19, 2017


"Last year there were app 50% more murders only in Orlando/Orange in Florida, where Trump spoke the other day, than in all of Sweden. Bad," Bildt added on Monday.

Bildt gave no source for his claim. Orlando was the location of an attack in June on a gay club that left 49 people dead. Sweden registers about 100 homicides per year.
COMMENTS
Comments are moderated and generally will be posted if they are on-topic and not abusive.
For more information, please see our Comments FAQ