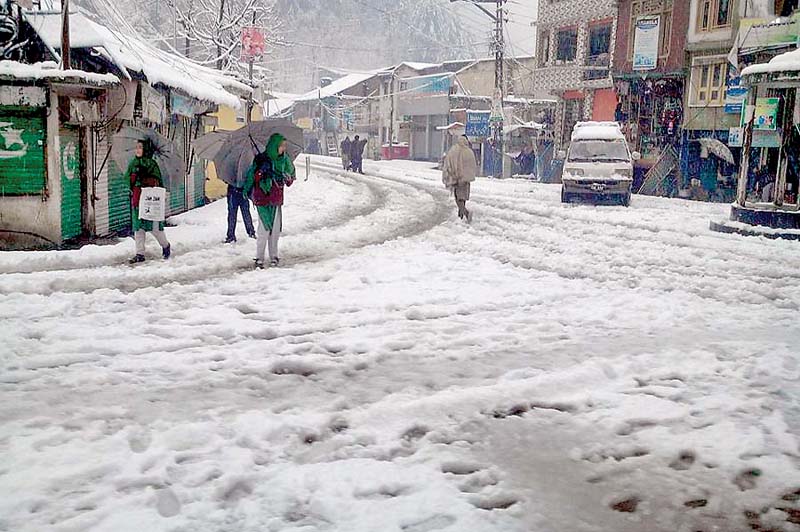 ---
ASTORE: A blizzard continued to lash Astore for the fourth day in a row on Monday plunging the mercury to 14 below zero with forecast of more snowfall on Tuesday.

Snowfall in upper reaches of Gilgit-Baltistan and rain in the plains was likely to abate  in the next couple of days, the Met Office said, forecasting some sunshine on the snow-capped mountains.

Treacherous Road: Five injured as avalanche strikes cars 

The cold snap had forced people to shore up supplies and stay indoors for the weekend. In other areas of Gilgit-Baltistan including Diamir, Ghizir, Hunza and Nagar there was intermittent snowfall and rain.

Local authorities closed Karakoram Highway near Besham owing to a landslide after heavy rain. However, the road to China was cleared for all types of traffic in Jijal and Chuchaug areas of Kohistan.

Meanwhile, Met Office said on Monday, rain with light snow over the hills is expected at a few places in Kashmir and its adjoining hilly areas.

Published in The Express Tribune, February 21st, 2017.
COMMENTS
Comments are moderated and generally will be posted if they are on-topic and not abusive.
For more information, please see our Comments FAQ