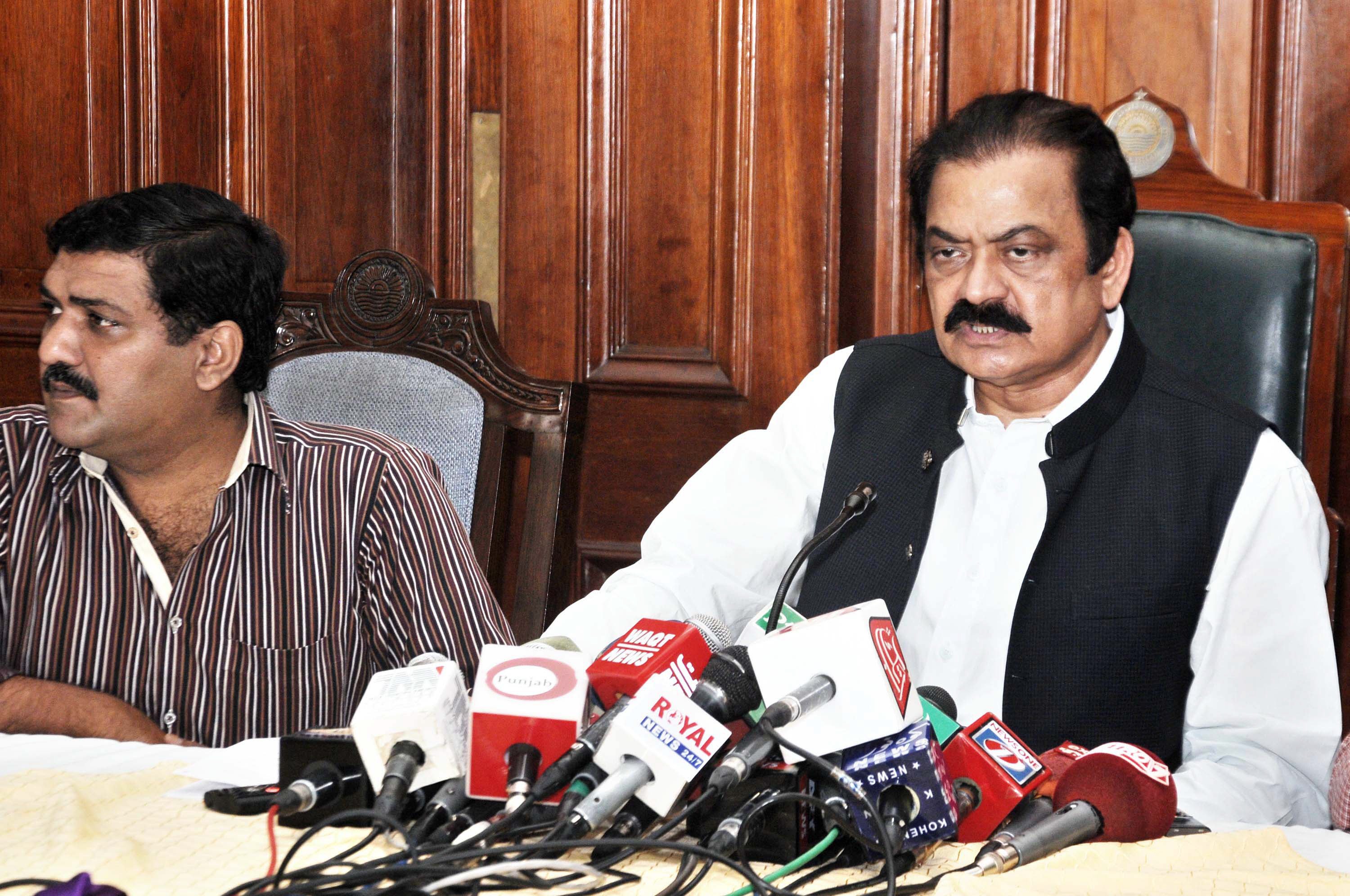 ---
ISLAMABAD: Even as Punjab government conceded to security forces' call for targeted action in Pakistan's largest province, some powerful government functionaries were said to be opposing effective action against sectarian outfits in the province for political reasons.

Official sources said the reluctance of some influential politicians in Punjab to allow paramilitary forces, to conduct operations to hunt down terrorists explained why the military took charge of the targeted operations, which eventually got the Punjab government to act in compliance.

"The security brass knew pretty well the dynamics of Punjab's power politics — the political pressures and family connections which often prevent the law enforcement machinery from tightening noose around religious extremism, including sectarianism. That the security bosses took centre-stage left little room for the provincial machinery to go otherwise," said an insider privy to the issue, on the condition of anonymity.

Apex committee meeting: Punjab seeks Rangers help after terror wave

A federal government functionary who once served in Punjab said the security brass held serious reservations over political connections between some PML-N leaders and those of the members of banned outfits now operating under changed names.  He said the elevation of Masroor Nawaz Jhangvi, son of Lashkar-e-Jhangvi's founder Haq Nawaz Jhangvi as an MPA in a recent by-election in Jhang was not possible without the support of the erstwhile banned outfit Sipah Sahaba Pakistan which now operates as Ahl-e-Sunnat Wal Jamaat (ASWJ) and is not banned. Jhangvi contested the polls as an independent candidate but joined JUI-F after becoming MPA given that ASWJ is not registered. This, the source said, has compounded the concerns of security officials.

"The major concern of military authorities in Punjab is that the members of banned sectarian outfits are in electoral alliance with the ruling party," he said.

Speaking to The Express Tribune ASWJ chief Ahmed Ludhianvi expressed ignorance if any member of his group was arrested in the recent raids launched since Thursday night.

"I have no specific information if any of our members has been arrested in the latest raids. But I can say that similar raids have continued for the last two years and several of our members were picked and interrogated. Nothing has been found against them," he claimed.

Punjab decides to seek Rangers help after upsurge in terror attacks

Punjab Law Minister Rana Sanaullah denied that he was opposed to Rangers' engagements in the province. "I never said that Rangers were not needed in Punjab. I said that operations were already ongoing and provincial law enforcement apparatus were working in unison to weed out terrorism. So, fresh deployment is not needed," he said.

The recent raids were conducted by Punjab Rangers, CTD, local police and security agencies in different cities of Punjab in which dozens of 'hardcore' terrorists were taken out, he said.

Published in The Express Tribune, February 20th, 2017.
COMMENTS
Comments are moderated and generally will be posted if they are on-topic and not abusive.
For more information, please see our Comments FAQ