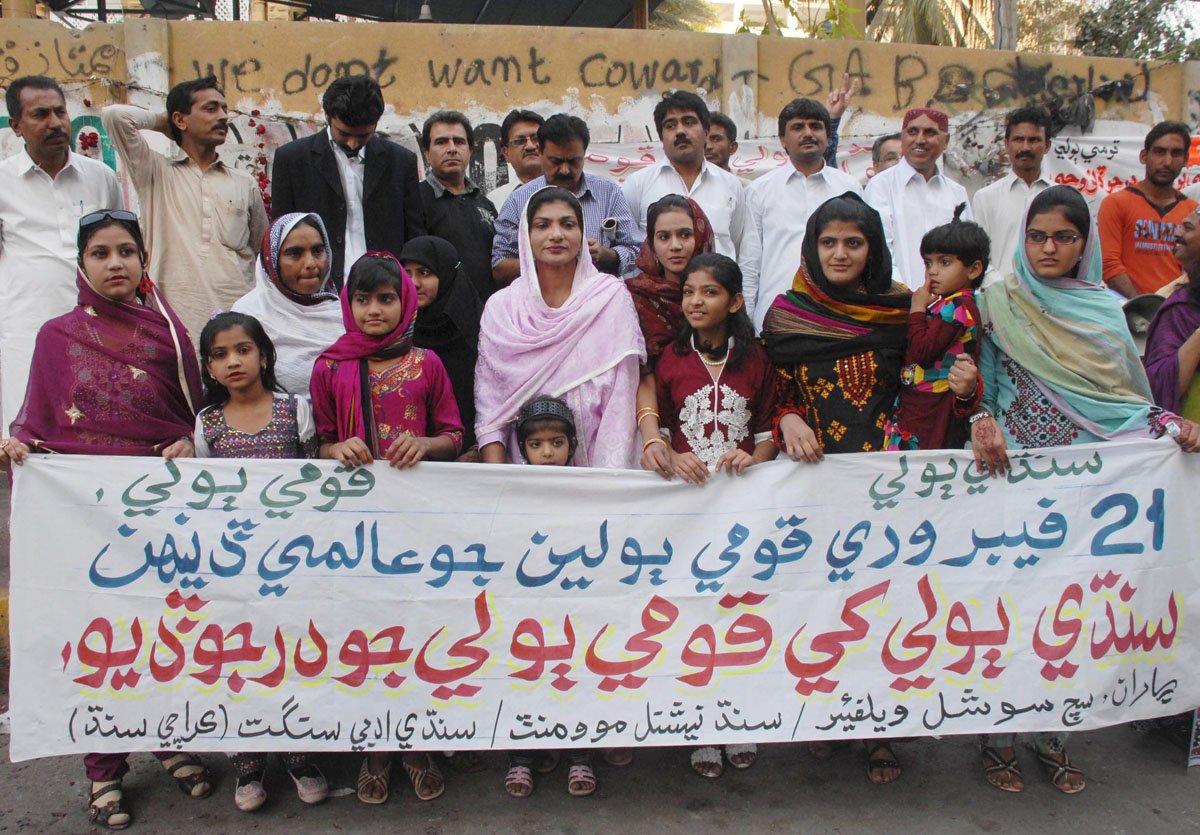 ---
ISLAMABAD: The one-language policy imposed since the creation of the country is defective and needs to be revised and a balance found between the languages spoken in the country.

"If you are a federation or a country with more than one language, you cannot impose one language on all the people," said renowned linguist Dr Tariq Rahman while addressing a session on Language Policy and Planning –South Asian Experience on the second day of the Mother Languages Literature Festival on Sunday.

"Our whole language policy has been defective, and that's the polite way to say that … No language is less than any other language," Dr Rahman said, adding that there was much to learn for Pakistan from the way some other South Asian countries had managed their language issues.

He added that the dilemma of the subcontinent was that for thousands of years, foreign rulers had promoted languages which were alien to the locals, a trend still being perpetuated by the elite in Pakistan.

UN Resident Coordinator for Pakistan Neil Buhne, while sharing experiences of Bhutan and Sri Lanka in dealing with language issues, said it was important for any country with multiple languages to find the right balance between its various languages and give each its due share and space.

He added that the Sustainable Development Goals (SDGs) on education and reducing inequalities was also linked to the presence of diverse languages as the questions of language in education and government remain unsolved.

"Mother language can bring people together but it can also be used to tear a society apart … Sri Lanka is an example where language has brought people together and also divided them under two different policies," he said and emphasised the need for South Asian countries to find a balance between the global and the local languages.

Mustafa Talpur, who moderated the session, said South Asian region was a mosaic of various cultures and languages which, while presenting a diversity, has also bred conflict.

"Whoever was dominant, also determined the status of languages. But the people have carried the essence and the local tradition," he said.

Najmul Huda, the political counsellor at the Bangladesh High Commission, said that his country had presented a resolution to UNESCO –co-sponsored by Pakistan – to declare February 21 as the world mother languages day.

"More than half of the languages being spoken around the globe today are facing the threat of extinction," he said and emphasised importance of initial school education in one's mother language.

"Language also connects one to their roots."

Huda said though over 98 per cent of Bangladesh's population spoke Bangla,  the government was still printing pre-primary school books in five other languages for children.

"Language is the bedrock of our national and cultural identity."

Published in The Express Tribune, February 20th, 2017.
COMMENTS
Comments are moderated and generally will be posted if they are on-topic and not abusive.
For more information, please see our Comments FAQ