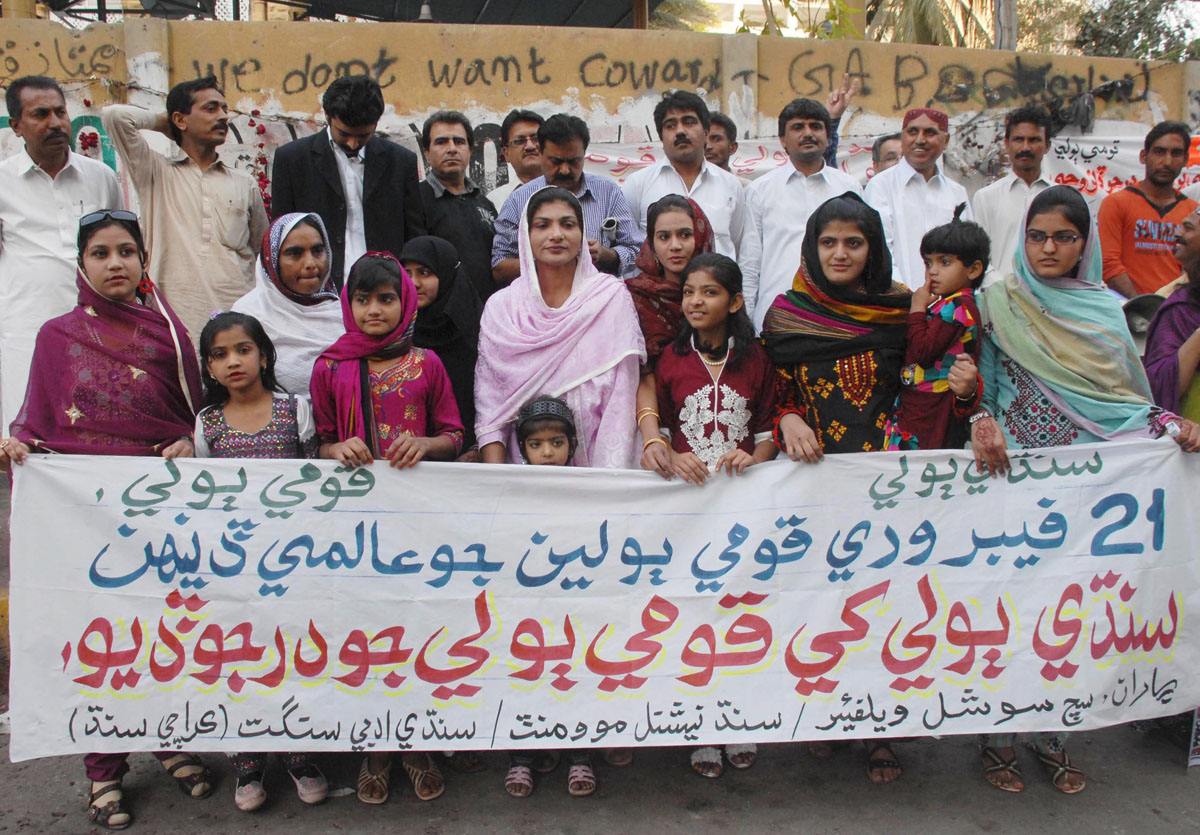 ---
ISLAMABAD: Writers, poets and intellectuals representing 15 different languages spoken in Pakistan called on the government to grant equal status to all languages spoken in the country .

"Linguistic diversity is important for the future of the country and all languages should be given equal status at the national level," read a declaration issued at the end of the second Mother Languages Literature Festival at the Lok Virsa on Sunday.

"The state narrative of one nation, one language has proven false and should be changed," the declaration added.

It also asked the government to initiate debate on languages issue and make legislation on national languages. It further exhorted all institutions at the federal level to strive for, and take concrete measures to promote national languages.

They also called for introducing textbooks in mother languages in schools at the primary level to remove disparity and disharmony in society.

Some languages which were initially facing extinction are now on the path to revival due to a campaign for bringing such languages into the mainstream, said noted linguist and Associate Professor at Summer Institute of Languages Dr Joan Bart during the concluding ceremony.

"These festivals are an indication of success of language movements around  the world," he said.

Isolated languages, culture

Developed in relative isolation, languages in the remote Gilgit-Baltistan mutated with the advent of modernity.

"The situation is aggravated with the mutation of geographical unity over the past hundred years," said writer Aziz Ali Dad from G-B during a session on Indus Valley – Evolution of Languages, Civilizations.

"This caused a rupture with the linguistic unit which manifested itself in an identity crisis and political marginalization," he said.

He added that after exposure to modernity, the society was left with only a residual vocabulary without context which infuses meaning into language.

"Modernity being a product of written word, forced oral languages in G-B to resort to written word. But in most cases, it failed,"
he said.

"Written word is an elite medium and not many people have access to it. But new developments in communications technology and media have enabled these languages to skip the phase of writing and preserve their heritage in sight and sound," he said, adding that once again they had an opportunity to preserve and disseminate the language with ease.

Other speakers included Dr Khadim Hussain, Jami Chandio, Zulfiqar Kalhoro, Aziz Ali Dad, Dr Khwaja Abur Rehman and Dr Ijlal Hussain. They also deconstructed the notion of imposing a monolithic superficial identity and language on a society which had alienated existing languages and cultures.

Published in The Express Tribune, February 20th, 2017.