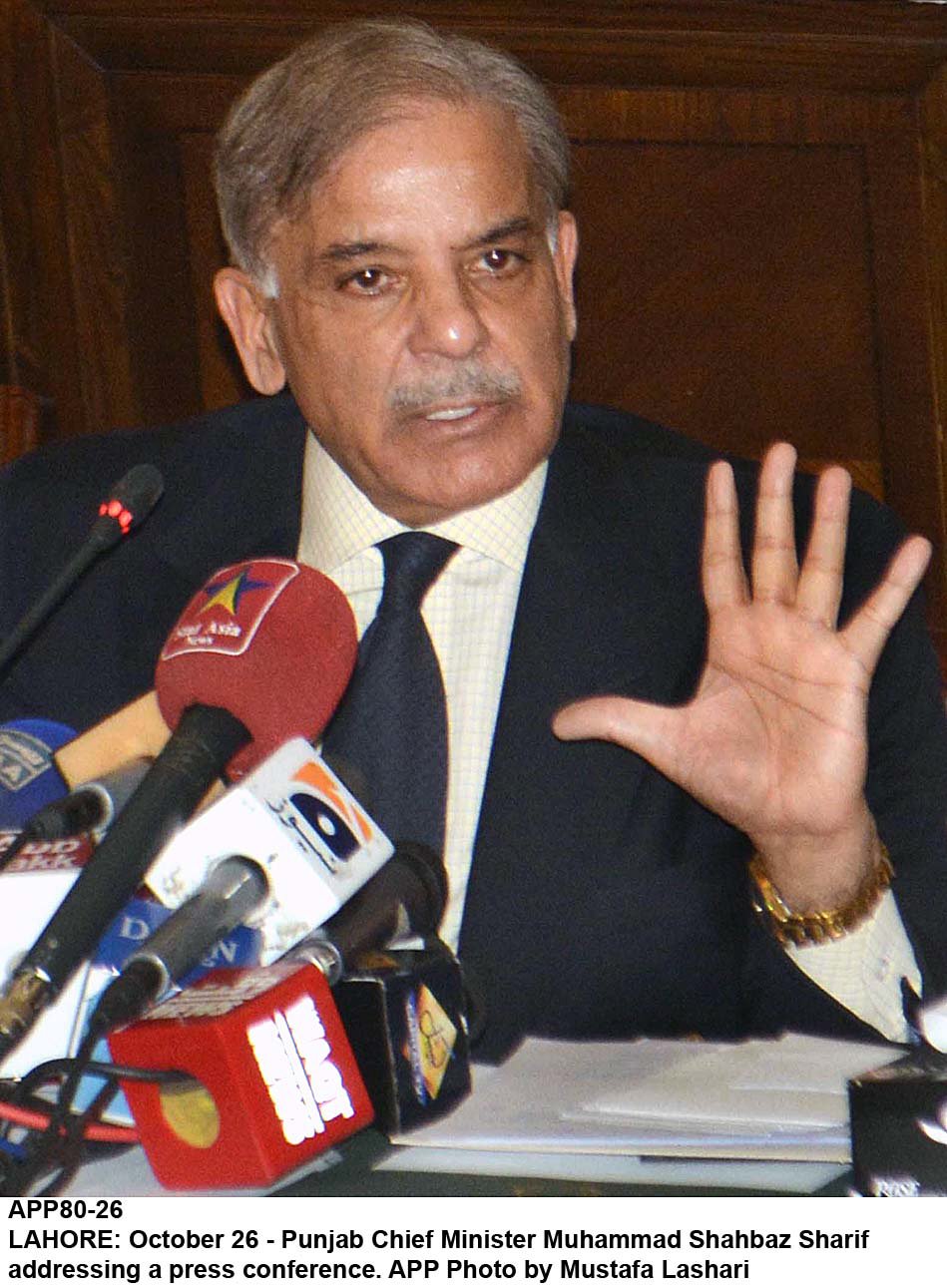 ---
LAHORE: The Punjab government finally decided on Sunday to seek the assistance of Rangers in carrying out joint operations against terrorists in the province.

The decision was taken in a meeting of the province's apex committee after some sensitive information was shared with the participants. According to sources, the information revealed that it is necessary to carry out an immediate joint operation, particularly in South Punjab.


It was decided that Punjab government would seek help from Rangers and in this matter procedure details will be set separately. pic.twitter.com/qgW9feI5Q1

— Punjab 2013-18 (@Punjab13to18) February 19, 2017


The collaboration arrangement, however, will apply strictly to intelligence-based operations (IBOs), the sources said. The committee, in the meeting, also decided to set procedural details for the Rangers. The sources added that participants agreed to hold apex committee meetings much more frequently in the future.

PM declares 'full-scale war' on terrorists

When contacted, Punjab Law Minister Rana Sanaullah said he had no knowledge of any sensitive information being shared in the apex committee meeting. He said the decision to seek Rangers' assistance would further streamline counter-terror operations already under way in Punjab.

The minister added that the decision was also aimed at dispelling opposition parties' criticism of the Punjab government with regards to anti-terror ops. While Punjab police has been collaborating with intelligence agencies to crack down on militants and their aides, the provincial government was still heavily criticised for avoiding a proper paramilitary operation.

Additional Inspector General Police (Operations) Arif Nawaz admitted that Rangers' assistance may be needed in certain areas of Punjab. He said the paramilitary force would be engaged as and when needed. He added that civil and military intelligence agencies will determine where a joint operation is needed.

In pictures: TTP, JuA camps being decimated in artillery shelling

The apex committee decided that indiscriminate action will be carried out against all banned outfits and their active workers along with terrorists and their abettors. Participants agreed to choke all sources of funds for these banned groups and to provide foolproof security to foreigners and CPEC related projects. They also agreed to halt the unchecked movement of Afghan migrants and refugees.

The meeting was chaired by Punjab Chief Minister Shehbaz Sharif and was attended by National Security Adviser Lt Gen (retd) Nasser Janjua, Lahore Corps Commander Lt Gen Sadiq Ali, Provincial Minister for Counter Terrorism Col (retd) Muhammad Ayub, DG Rangers Punjab Maj Gen Azhar Naveed Hayat, General Officer Commanding 10 Division Maj Gen Sardar Tariq Aman, Chief Secretary Capt (retd) Zahid Saeed, IGP Punjab Mushtaq Ahmed Sukhera, Interior Secretary Major (retd) Azam Sulaiman Khan and other senior civil and military officials.

During the meeting, the chief minister said the political and military leadership was on the same page and vowed to hold terrorists accountable for every drop of blood they have spilled.
COMMENTS (1)
Comments are moderated and generally will be posted if they are on-topic and not abusive.
For more information, please see our Comments FAQ